Pitch sequence key to Scherzer's big night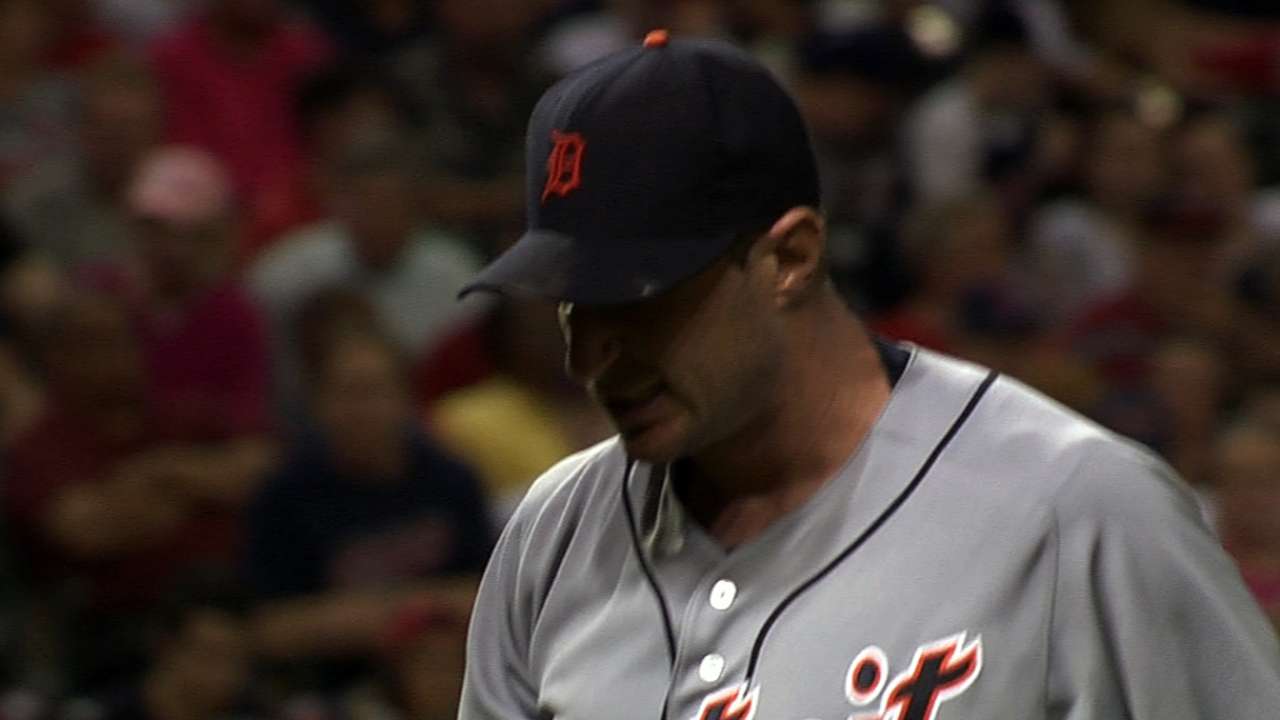 CLEVELAND -- Nobody on the Tigers' roster has the language of pitcher-speak down like Max Scherzer, who talks regularly about executing pitches. After Tuesday's win over the Indians, however, he was talking about sequencing his pitches.
Scherzer had all four pitches going, he said. The key to his run of 22 consecutive batters retired was working with catcher Alex Avila to mix them up, not just to different hitters, but to the same hitters the second and third times they came up in the batting order.
"For me, you're just concentrating on which hitter's up and the sequencing you need to do -- what pitches you want to start him with and what pitches you want to finish him," Scherzer said. "You're constantly working with Alex, what his game plan is, what my game plan is, how we wanted to attack them.
"I felt like we did a good job of blending the two games together. There's times I trusted him and there's times I felt like I had the right pitch. And between the two of us, we were able to consistently throw the right pitch. When you have that type of execution, good things can happen."
Avila said he and Scherzer had maybe three occasions when they disagreed on an approach over the course of 118 pitches. Other than that, they had a very similar thought process, especially against sluggers Jason Giambi and Mark Reynolds.
"Throughout the game, when a starting pitcher faces a hitter two, three, maybe even four times, being able to throw a sequence of pitches that he hasn't seen [is important]," Avila said. "If you've gotten him out with something before, [the trick is] getting him out with something other than that, or maybe just starting him off with a different sequence. Normally, big league hitters, if you get them out the first or second time one way, they'll be looking for that the next time."
Scherzer has generally kept his pitches strong as a game goes on. The key Tuesday was being more deceptive. All seven of his strikeouts came among the final 12 batters he faced.
Jason Beck is a reporter for MLB.com. Read Beck's Blog and follow him on Twitter @beckjason. This story was not subject to the approval of Major League Baseball or its clubs.