Infante slotted in leadoff position for finale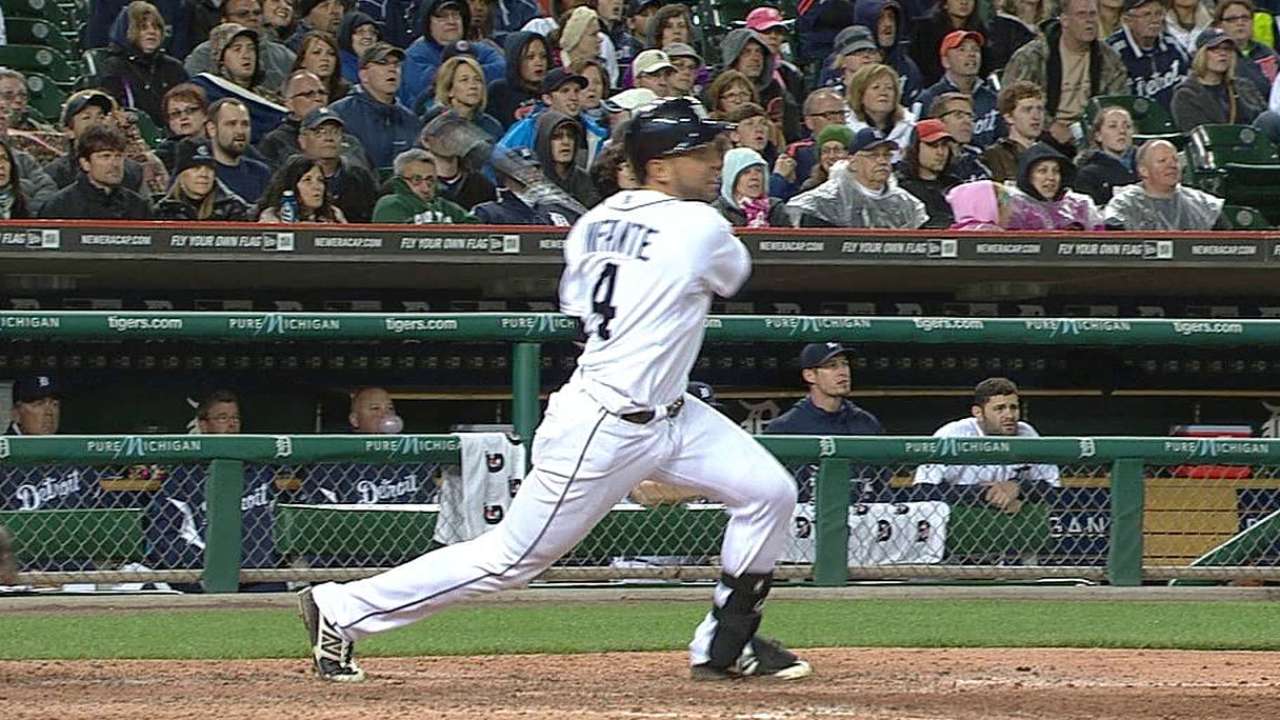 ARLINGTON -- Omar Infante had only served as the Tigers' leadoff hitter once this year but with Austin Jackson and Andy Dirks not playing, he was the first hitter listed in the lineup for Sunday's series finale against the Rangers.
Jackson has been on the disabled list for the past week with a pulled left hamstring, while the left-handed-hitting Dirks got a day off as the Rangers put southpaw Derek Holland on the mound. Of the Tigers' previous 41 games, Jackson led off 33 times and Dirks led off seven times.
"When you lead him off, you're leading him off because he's your only guy in that situation," Tigers manager Jim Leyland said. "Normally I wouldn't have him leading off but, with the situation we're in, if you look at the lineup, who else would you lead off? ... The only other guy you'd think about is [Avisail] Garcia and I don't want to do that.
Garcia made his third start, playing center field and batting ninth. Infante went 1-for-4 with a walk in his only other start as the Tigers' leadoff man, during a 7-5 loss to the Astros on Wednesday. Normally the team's ninth hitter, Infante is hitting .309 with three home runs and 14 RBIs.
"He doesn't walk much, but he is pretty quick," Leyland said. "Omar can hit anyone. Omar just comes ready to play. Whatever we ask him to do, he does."
Infante went 2-for-5 and scored two runs in Sunday's 11-8 loss.
Christian Corona is a contributor to MLB.com. This story was not subject to the approval of Major League Baseball or its clubs.