Bullpen stepping up to assist starting rotation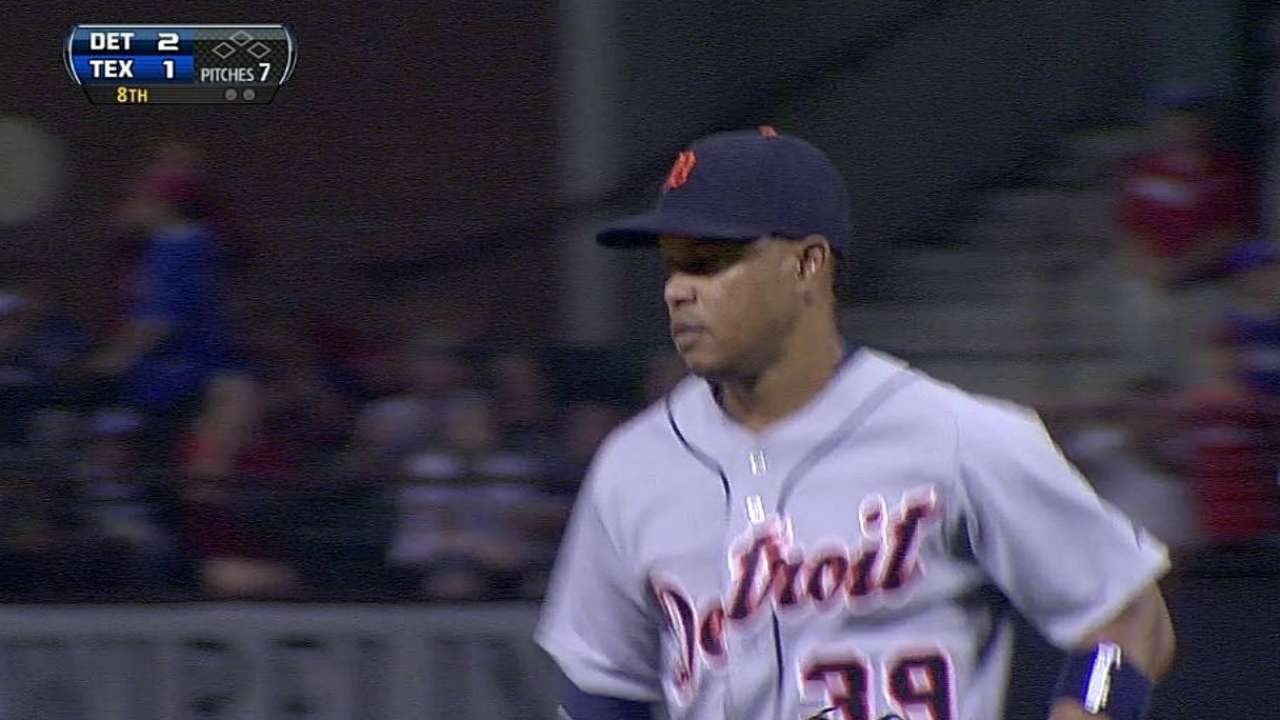 ARLINGTON -- In their first two games against the Rangers this week, the Tigers got one solid outing from their starting pitcher and one bad one. Both times they've needed plenty of quality innings from their bullpen.
Justin Verlander was touched up for eight runs in 2 2/3 innings of a 10-4 loss Thursday night while Rick Porcello surrendered just one run in 5 2/3 innings during Friday's 2-1 win. Scott Downs and Evan Reed, making his Major League debut, each pitched 2 2/3 innings following Verlander, allowing one run apiece. On Friday, Jose Ortega, Drew Smyly, Joaquin Benoit and Jose Valverde combined to pitch 3 1/3 scoreless innings, with Valverde picking up his fourth save.
"I'm very happy with [the bullpen]," Tigers manager Jim Leyland said. "We're a bullpen that really has to stay on top of being prepared after sitting for a few days. ... I think Downs quietly has done a heck of a job. Smyly has done a heck of a job. [Phil] Coke is just coming back and we know what he can do, so that's a good thing. Valverde is giving us some stability."
Four Tigers relievers -- Benoit, Downs, Ortega, and Valverde -- have ERAs below 2.00 in their last five outings. Valverde has a 1.80 ERA as the team's closer, with opposing hitters batting just .040 against him this year.
"Everybody down there has done a good job," Porcello said. "That's been huge for us, guys coming out of the bullpen and having shutdown type outings. It's been really, really good. They've been very effective."
Christian Coronais a contributor to MLB.com. This story was not subject to the approval of Major League Baseball or its clubs.