Garcia starts in center field for Tigers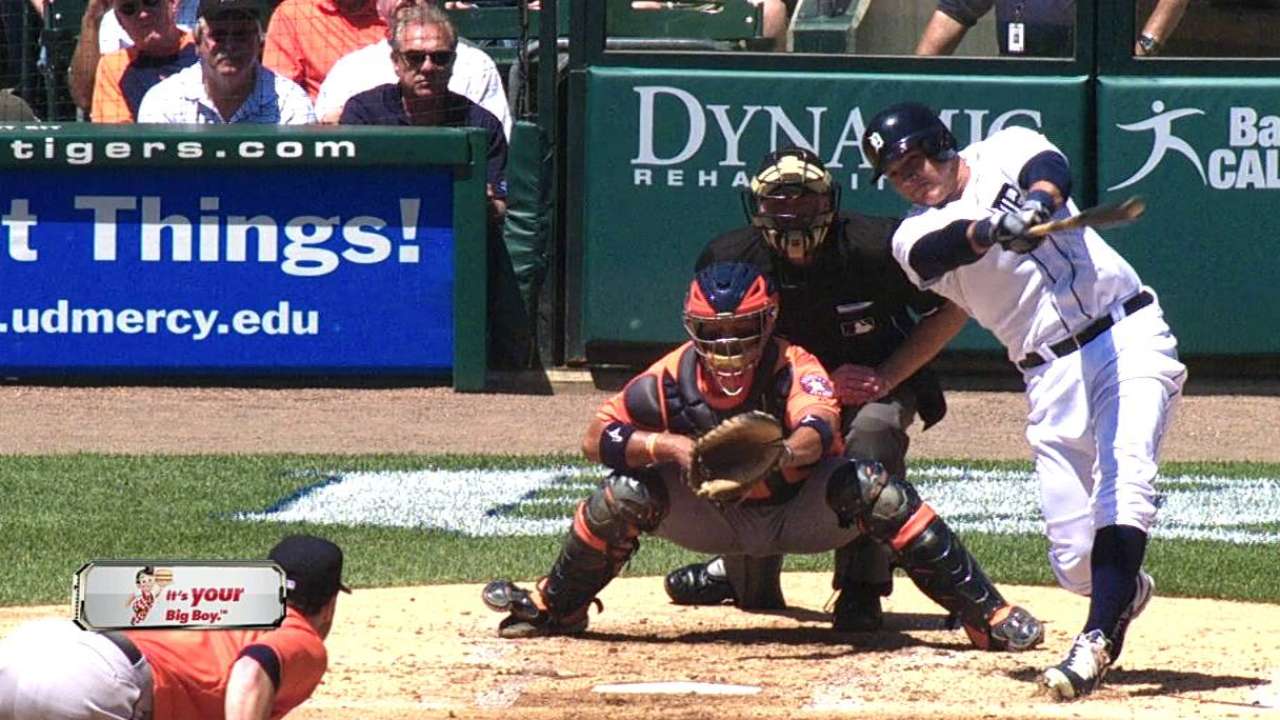 ARLINGTON -- Avisail Garcia got the start in center field, just his second of the year, and batted eighth in Saturday's game against the Rangers.
With the Tigers' everyday center fielder Austin Jackson on the 15-day disabled list since Sunday with a pulled left hamstring, Don Kelly took over in center the previous six games. But manager Jim Leyland decided to give Kelly a day off and put Garcia in the lineup.
"[Garcia] hasn't played there a whole lot but he's played some," Leyland said. "I know he can run and he can throw, obviously. He's the best choice to put there. We'll put him out there tonight and he'll play tomorrow as well. I don't want him to sit too long."
Garcia, who was called from Triple-A Toledo this Monday, hit his first big league home run in Wednesday's 7-5 loss to the Astros and has batted .308 in 26 career games.
Christian Coronais a contributor to MLB.com. This story was not subject to the approval of Major League Baseball or its clubs.