V-Mart impresses Leyland with tough at-bat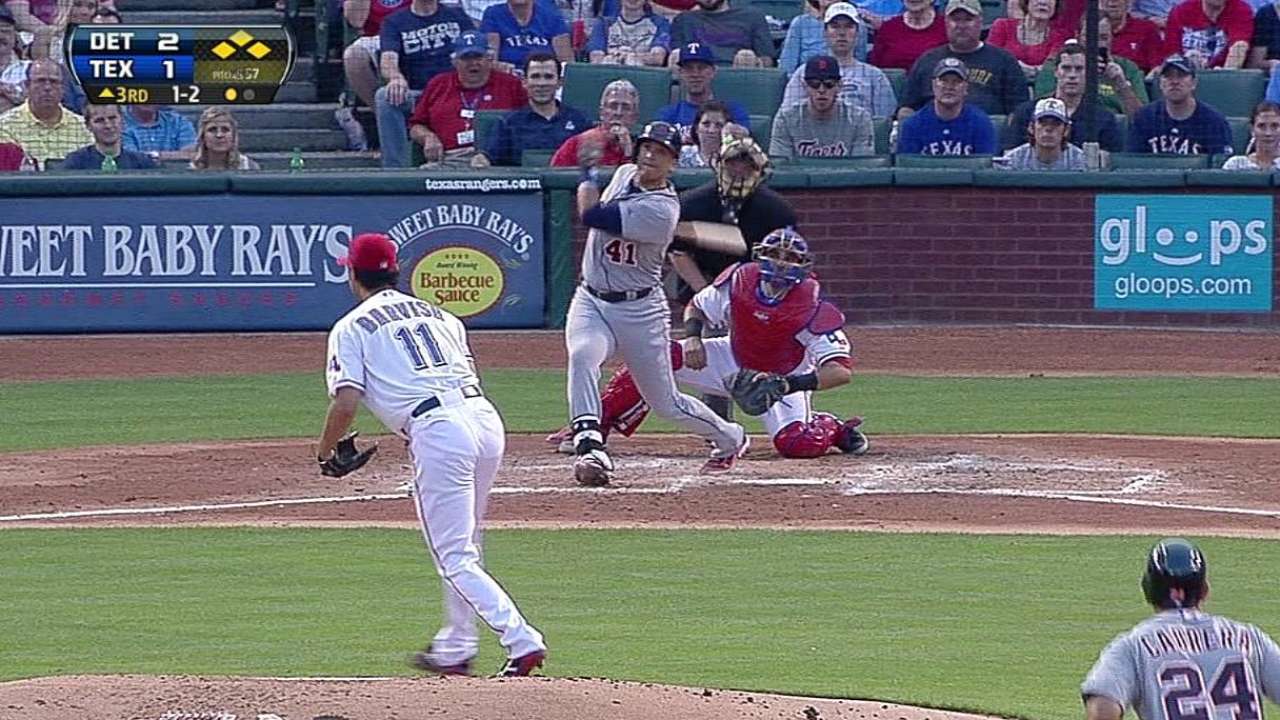 ARLINGTON -- Manager Jim Leyland was impressed with what he called a spectacular at-bat by Victor Martinez in the Tigers' three-run third inning on Thursday night, calling it "one of the best at-bats by any player on any team this season."
Martinez kept fouling off pitch after pitch from Rangers starter Yu Darvish in a 10-pitch at-bat that finally resulted in a long sacrifice fly to center. The at-bat may have encouraged fans who have been concerned about Martinez's slow start to the season (.211, two homers, 19 RBIs), but don't put Leyland on that list. Knowing Martinez's track record is all the encouragement the manager has ever needed.
"The book says he hits," Leyland said. "Just look at the media guide; it says he hits, and before all is said and done, he will hit."
Jim Reeves is a contributor to MLB.com. This story was not subject to the approval of Major League Baseball or its clubs.