Verlander, Leyland aren't shaken by one start
Tigers ace will make minor adjustments after getting tagged in series opener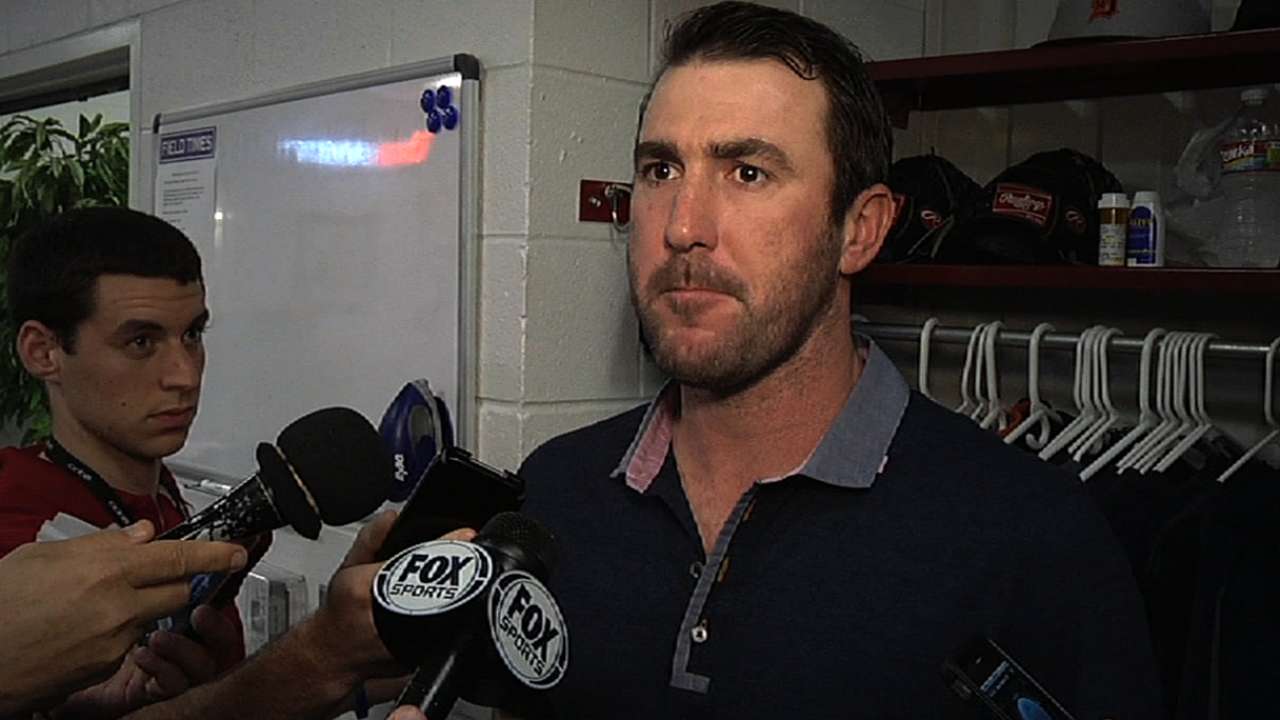 ARLINGTON -- Jim Leyland didn't exactly put it this way, but the implication was there in the tone of his voice: When he has to start worrying about Justin Verlander, there's a good chance it's time to pack up and go home.
Even after one of the roughest starts of Verlander's illustrious career on Thursday, the manager has absolutely no concerns about his ace right-hander.
"All I worry about any of my pitchers is their health," Leyland said, "and he's healthy. People forget he had a 1-something ERA going into the game last night."
Verlander allowed eight runs on six hits in just 2 2/3 innings in a 10-4 loss to Texas, but at least Leyland won't be hearing about Verlander's diminished velocity for a while. Verlander had been averaging about two mph below his career average velocity this season but, according to PitchFX data, he averaged 95.5 on fastballs in the loss to the Rangers.
Verlander said after the game that he can fix what ails him with some hard work in the bullpen, and that what he really needs is simply consistency in his delivery, which will come with repetition.
"I'm not really worried about him at all," Leyland said. "If that's what he said, he should know that better than me."
Verlander is slated to start next in Cleveland on Wednesday night.
Jim Reeves is a contributor to MLB.com. This story was not subject to the approval of Major League Baseball or its clubs.