Leyland 'thrilled' to have Valverde as his closer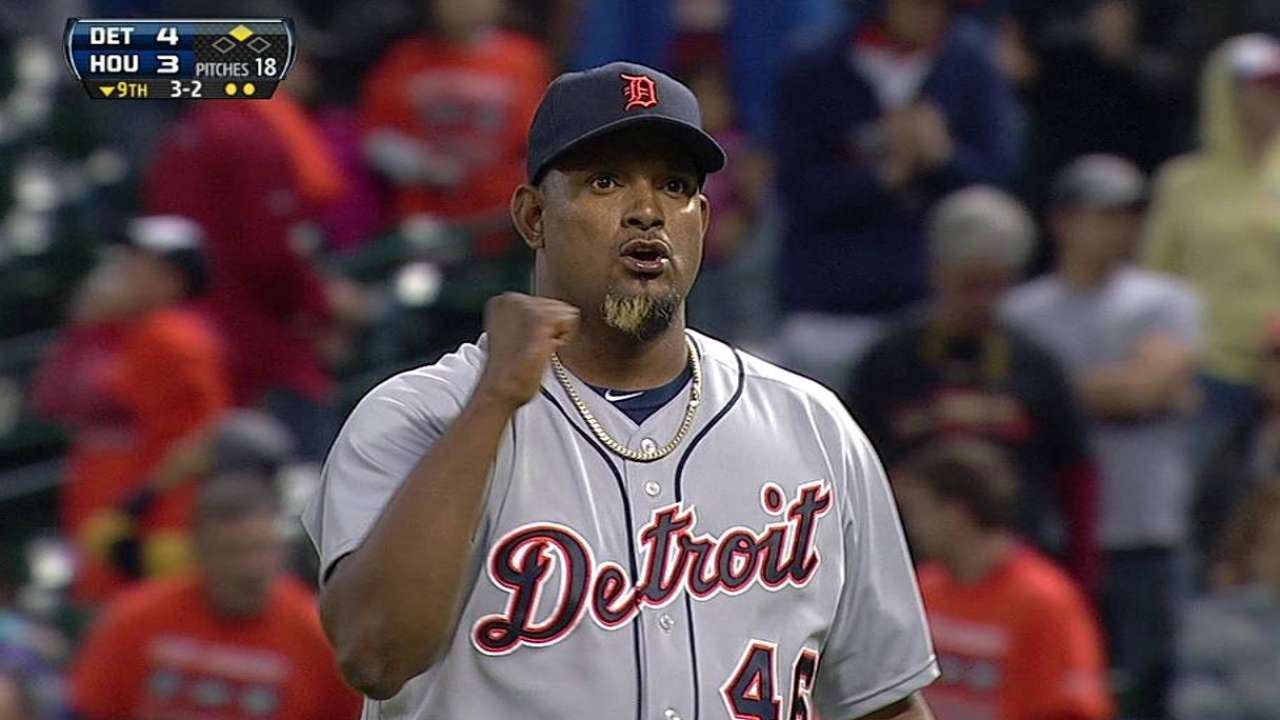 ARLINGTON -- Every day there's another question about closer Jose Valverde. Every day, manager Jim Leyland scratches his head and wonders why.
Over seven innings in seven games this season, Valverde has notched three saves, allowed one hit, one run, notched seven strikeouts an issued three free passes.
"I don't know why I keep getting questions about Valverde," Leyland said. "I'm thrilled to have him back."
For Leyland, Valverde is a known commodity. He knows what to expect.
"I know two things about Valverde," Leyland said. "He's not afraid and he's done it before."
Valverde knows what it takes psychologically to handle the pressure of closing games.
"You don't find many good closers who can't turn the page," the manager pointed out. "If they can't, they're not good closers anymore."
Jim Reeves is a contributor for MLB.com. This story was not subject to the approval of Major League Baseball or its clubs.