Ortega impressing Tigers with work out of bullpen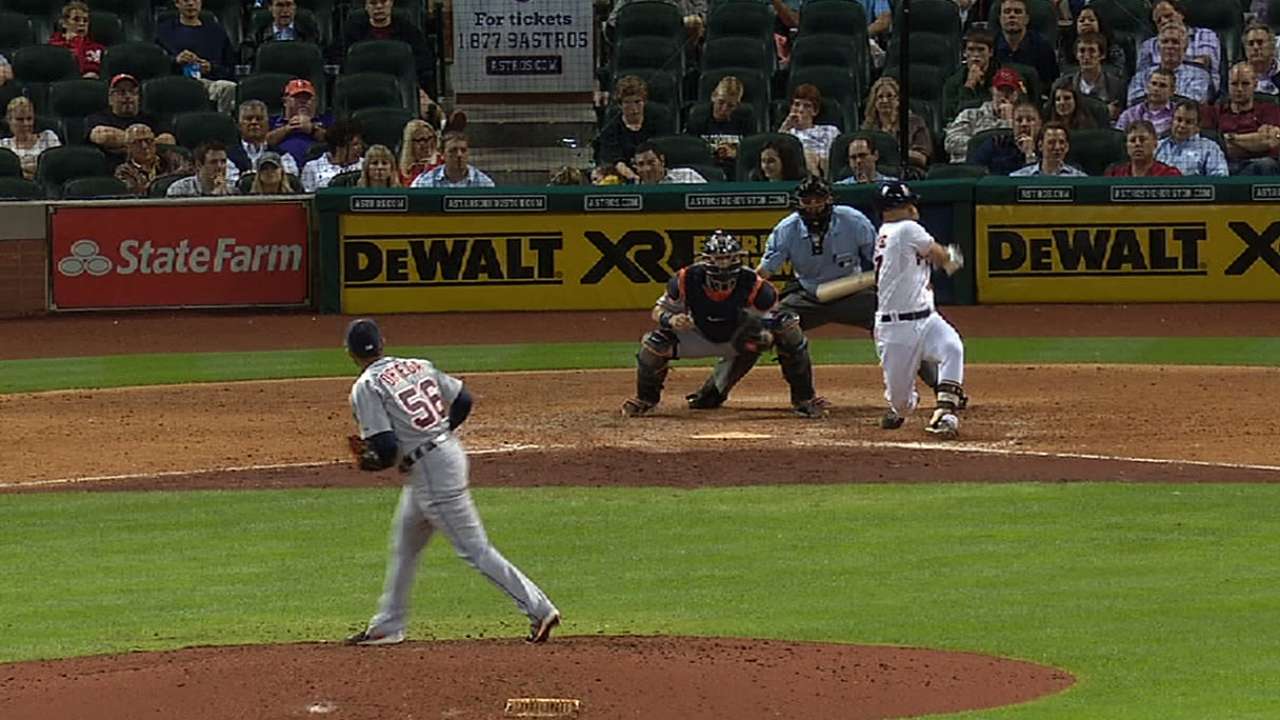 DETROIT -- When the Tigers called up Jose Ortega a few weeks ago as an injury replacement for Octavio Dotel, the right-hander was a gifted young arm with some streaks of wildness. Now, he's looking like a Major League arm, and a potential middle-inning option for Detroit.
With two scoreless innings to finish out Monday's 7-2 win over the Astros, Ortega raised his total to 6 1/3 scoreless innings on two hits with a walk and six strikeouts in five appearances. He's thrown 61 percent of his pitches for strikes, and he's getting a better mix of fastballs and sliders than he had when he first came up last season.
Ortega has added some polish to the stuff that left an impression on manager Jim Leyland in Spring Training.
"He's doing well. He's always had that electric arm," Leyland said. "He's got electric stuff, and I like him a lot. He's really a good kid. He's throwing strikes. He's throwing the ball over the plate."
Leyland would like to stretch out Ortega's innings to make him an additional long-relief option alongside Drew Smyly. If Ortega can pull it off, Leyland could take advantage of Smyly's versatility and use him in some shorter lefty specialist situations without having to worry about a long-relief option.
That said, Leyland said he wouldn't mind using Ortega in the later innings to protect a lead. He did that Sunday with a 3-2 lead over Cleveland, but he pulled Ortega with two runners on, one out and a left-handed hitter coming up.
"I feel comfortable with him pitching in the seventh inning if I have to," Leyland said.
Jason Beck is a reporter for MLB.com. Read Beck's Blog and follow him on Twitter @beckjason. This story was not subject to the approval of Major League Baseball or its clubs.