Hunter surprised by sacrifice bunt call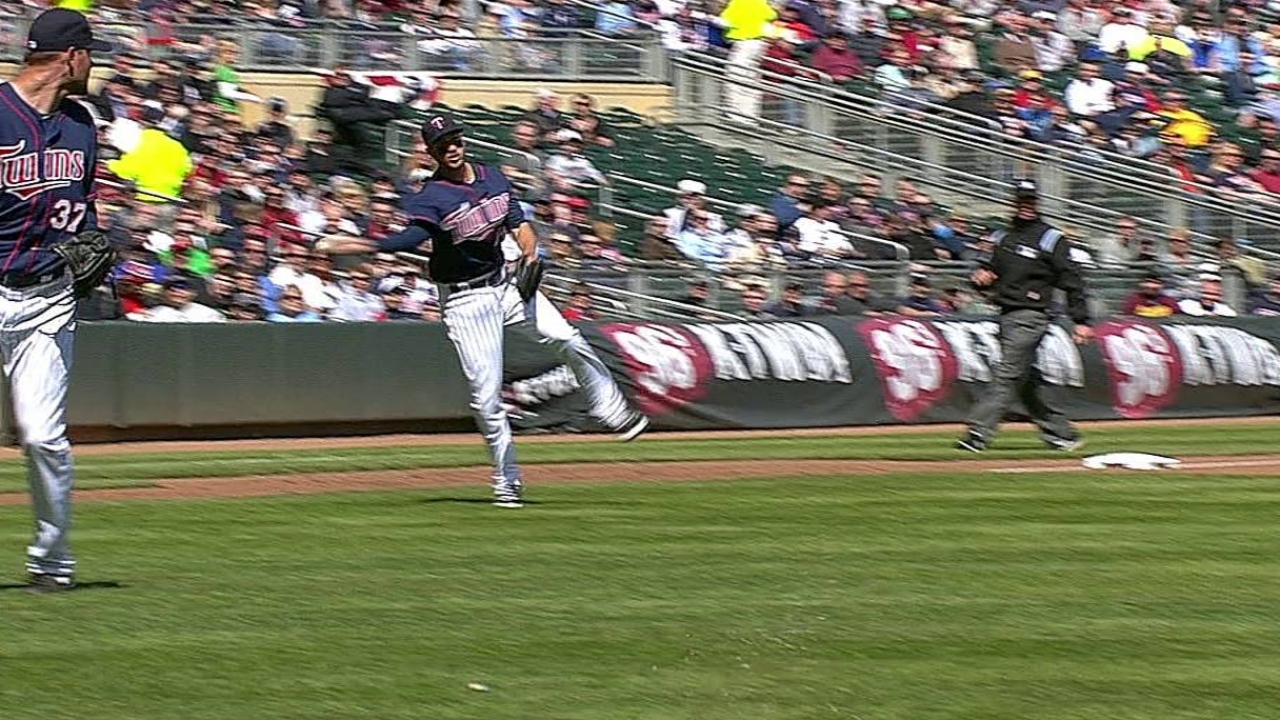 DETROIT -- Torii Hunter likes to believe he should be ready for anything as the No. 2 hitter in the lineup, especially batting in front of Miguel Cabrera.
Still, he couldn't lie. He was caught off-guard when the call came down for a sacrifice bunt in the ninth inning of a tie game on Sunday.
"No, I wasn't expecting it at all. I hadn't sacrifice bunted in, it might've been about 10 years," said Hunter, who went 1-for-4 with an RBI double in Monday's 7-2 win over Houston.
Actually, it wasn't that long. He actually laid down a successful sacrifice bunt last year for the Angels, moving Mike Trout from second to third base after a leadoff double in the opening inning August 2. He also bunted a runner over in an April 4 game in Minnesota, but it was ruled that Hunter was trying for a hit.
His sacrifice last year was his first since 2001. Even so, it's something he said he believes he should have been able to do Sunday, even against sidearming right-hander Joe Smith after Andy Dirks' single.
With a chance to move the Dirks into scoring position for Cabrera, Leyland said he had no qualms about putting the sign on.
"I did not give any thought to swinging away," Leyland said. "He just didn't get it down, and that happens."
After a first-pitch ball, Hunter tried bunting back-to-back sinkers, fouling off both of them. He stayed alive in the count before grounding into a double play.
"It was tough, but I've got to do my job," Hunter said. "I've got to get that guy over. Anything can happen if you get him over and put him in scoring position. I didn't do my job."
Jason Beck is a reporter for MLB.com. Read Beck's Blog and follow him on Twitter @beckjason. This story was not subject to the approval of Major League Baseball or its clubs.