Leyland mulling Smyly's role upon Coke's return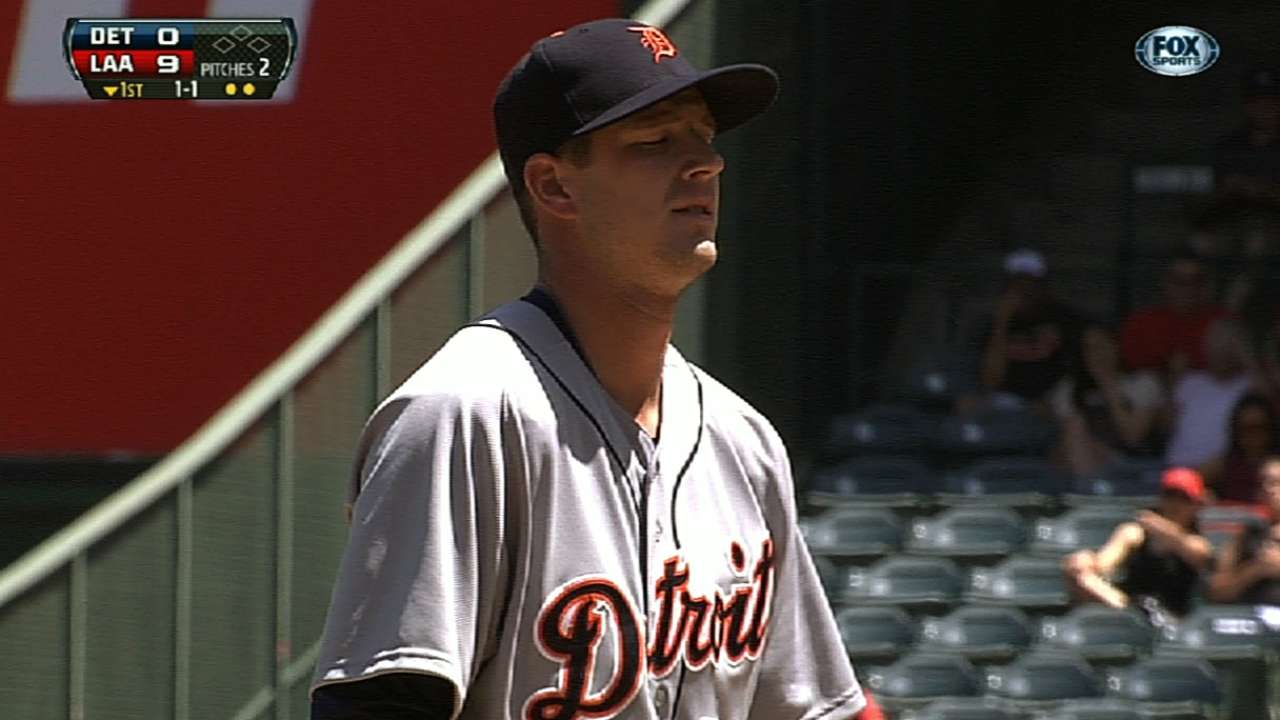 DETROIT -- Phil Coke's return from the disabled list Saturday brought the Tigers back to three left-handed relievers in their bullpen. With the lineup of left-handed hitters they face in the coming weeks, that should be a blessing, and manager Jim Leyland isn't complaining.
Still, the question of best utilizing those lefties, especially the youngest one, is something Leyland anticipates will be a challenge.
"We really have to get a situation ironed out as far as [Drew] Smyly is concerned," Leyland said. "He's doing a fantastic job, obviously. If you can have two of those lefties available each night, it's a good thing, but I also want him to pitch. So it's a little tricky."
Smyly made the Opening Day roster as a long reliever after spending Spring Training in competition for a rotation spot. He saw some lefty specialist situations early on while the Tigers had a closer-by-committee setup, then saw more of those over the past week with Coke on the DL.
Add it up, and Smyly has 6 2/3 shutout innings on two hits with six strikeouts over his last five appearances. Darin Downs is holding his own as well, tossing seven innings of two-ball with eight hits and eight strikeouts over his last five appearances.
Leyland values that versatility a lot, but he also wants to get Smyly a steady diet of innings. If the Tigers needed a spot starter for some reason right now, it's questionable whether Smyly would have the innings to slot right in.
"He's valuable late because he can get guys out late, as well as in big situations. He's real good at it," Leyland said. "But you want to get him innings pitching him long. So if you use him in the late situation, then you can't bring him back the next day to pitch long. So it's a tricky scenario."
Jason Beck is a reporter for MLB.com. Read Beck's Blog and follow him on Twitter @beckjason. This story was not subject to the approval of Major League Baseball or its clubs.