Fielder reflects on childhood times with Francona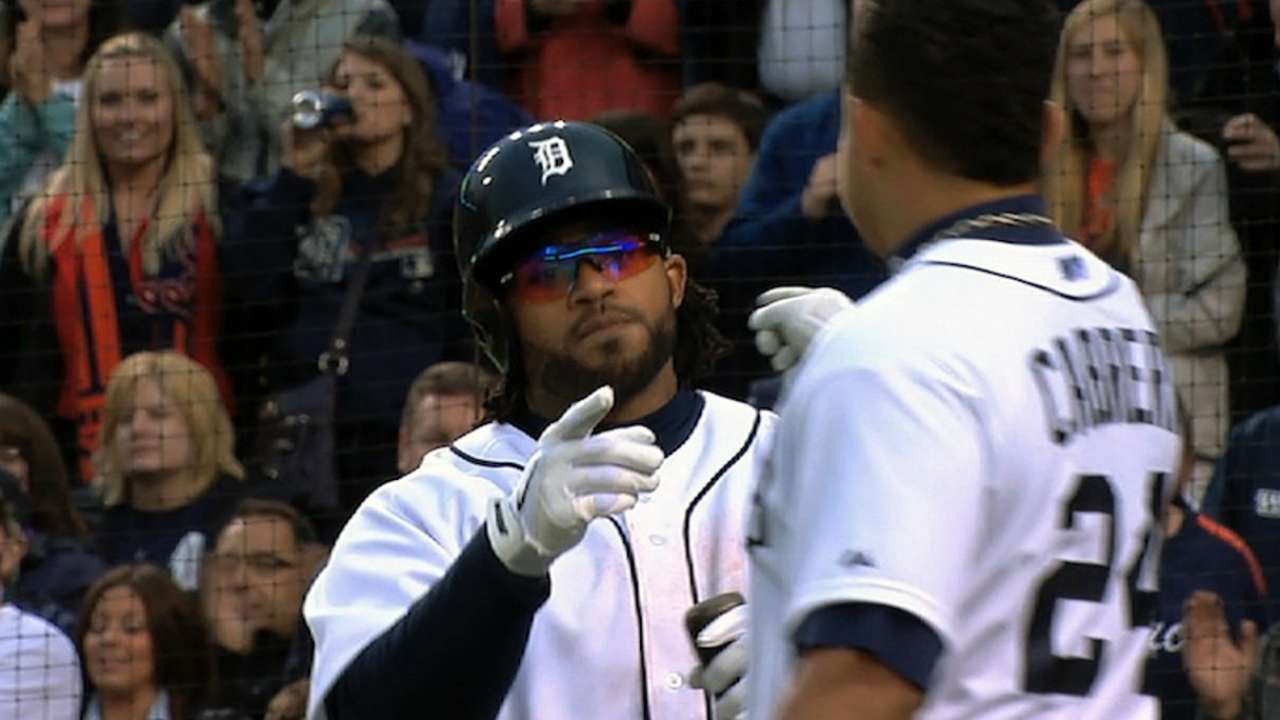 DETROIT -- One of the most frequently played highlights when Prince Fielder signed with the Tigers a year and a half ago was the footage of a young Fielder hitting batting practice from a Tigers coach named Terry Francona.
As Francona sat in the visitors office at Comerica Park on Friday, he could vividly remember those sessions.
"I remember he didn't pick up the balls," Francona said. "I said, 'Hey, man. I don't care how far you hit them. You've got to pick up the balls.' We had a good laugh about that last spring. ... I remember just thinking that no 12-year-old should be able to hit a ball that far."
Fielder didn't dispute the accusation.
"I was terrible at picking those up, just like my youngest one is," Fielder said.
The great thing about hitting batting practice from Francona, Fielder said, was that he's left-handed. Perhaps it was the early seasoning that helped him handle left-handed pitching well in the big leagues.
Fielder joked that he hasn't grown much taller since then. Of course, a close look at the highlights show Francona had hair on his head back then, too.
Jason Beck is a reporter for MLB.com. Read Beck's Blog and follow him on Twitter @beckjason. This story was not subject to the approval of Major League Baseball or its clubs.