Avila takes advantage of green light on 3-0 pitch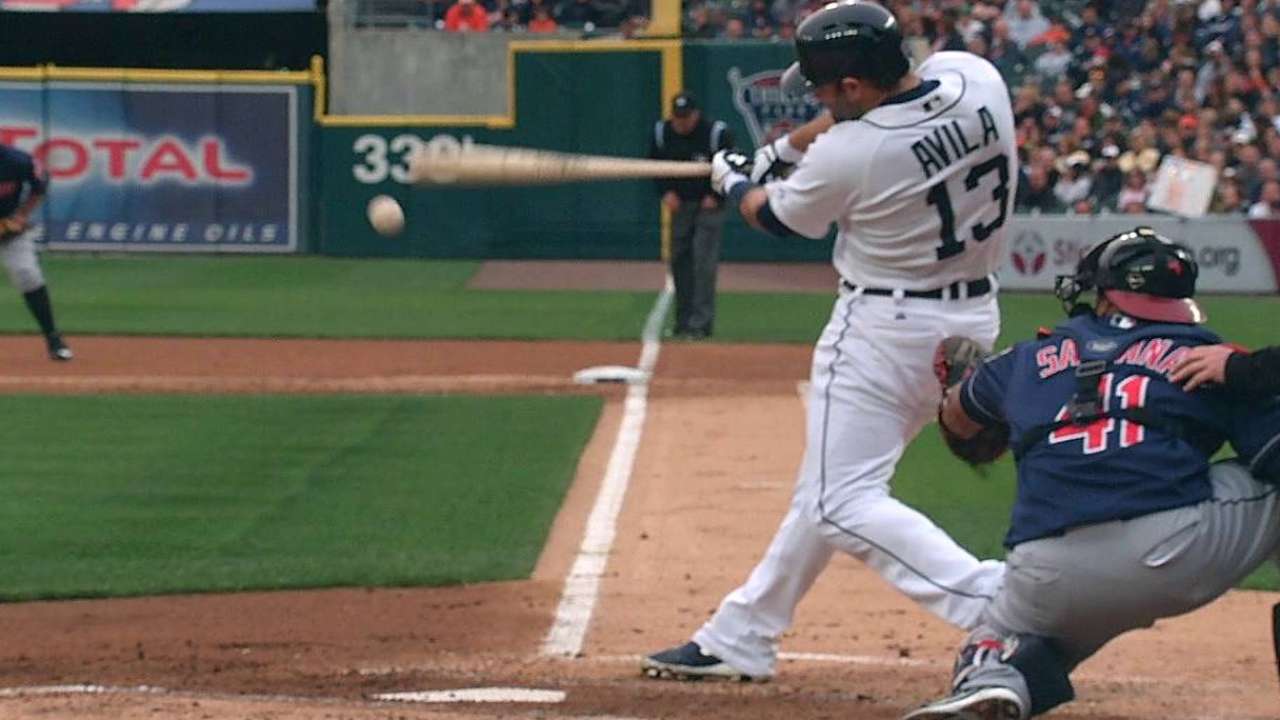 DETROIT -- At some point in this Tigers homestand, Alex Avila will have his 1500th plate appearance in the big leagues. Until Friday, he had put a 3-0 pitch in play in just two of those. The first was an RBI double in 2011. The second was a sacrifice fly last year.
Then with two runners on base on Friday, after the Indians' Corey Kluber spent his first three pitches trying to get Avila to chase pitches off the plate, Avila knew he was going to get a pitch he could hit and jumped it for a two-run double.
"Obviously in that situation, you're going to green-light him," manager Jim Leyland said. "He was selective and he got a good pitch to hit, and he did what you're supposed to do with it, pull it. You're not supposed to hit a 3-0 pitch in most cases to left field. You're supposed to look for something you can turn on, and he turned on it and hit it good.
"He's swung better the last few days. He hit the big home run in Houston. He swung the bat extremely well [Thursday], didn't get anything to show for it really. So he's swinging better."
Avila guessed he has probably swung at five 3-0 pitches in his career. Research on baseball-reference.com says his guess was exactly right -- five swings out of 94 3-0 counts.
The criteria for swinging begins with a green light. From there, Avila said, he's looking for not just a strike, but a really good strike.
"Belt-high middle," Avila said, "something you can hit hard."
Jason Beck is a reporter for MLB.com. Read Beck's Blog and follow him on Twitter @beckjason. This story was not subject to the approval of Major League Baseball or its clubs.