Count Tigers among those happy Span is in NL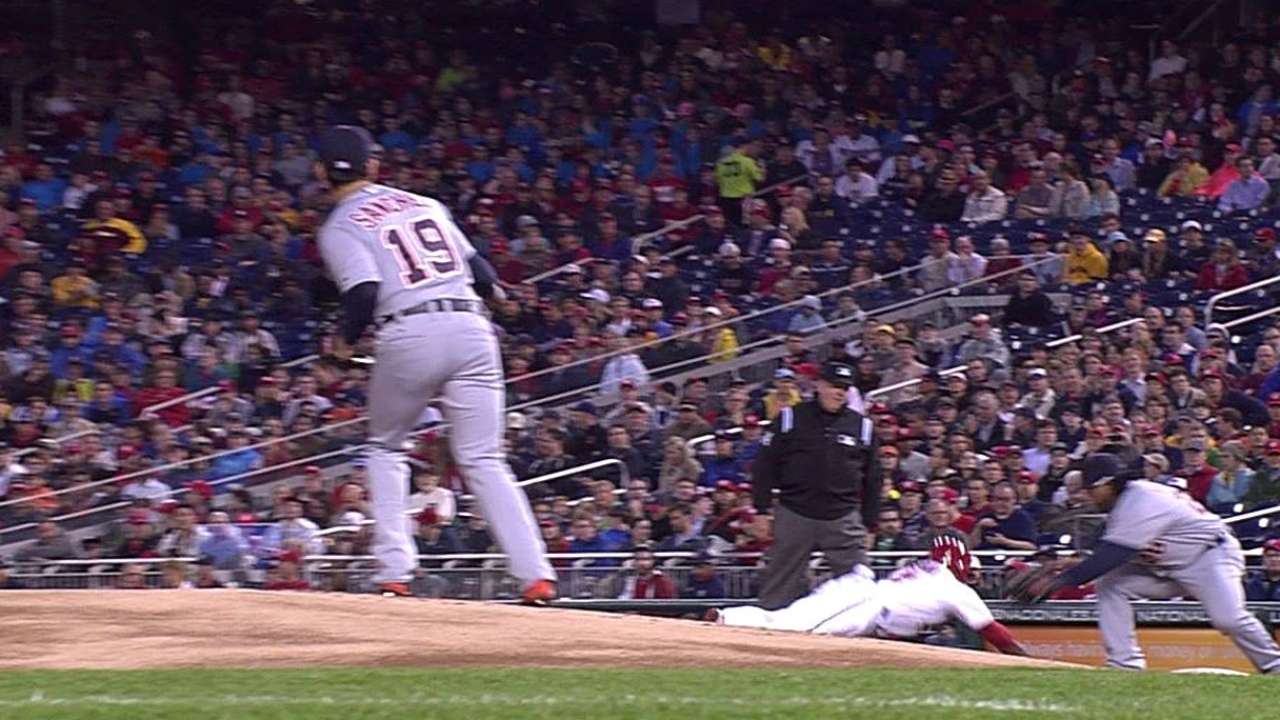 WASHINGTON -- It is likely no team was more relieved about the Twins trading Denard Span to the National League than the Tigers, who had seen enough damage from him over the past five years.
These last two games in Washington have provided a reminder why they were glad to see Span dealt out of the American League Central.
"I have always hated facing him," catcher Alex Avila said after Wednesday's loss, "so I was glad that he came here, they traded him out of Minnesota. We always mess around, though. He's a really good guy."
Span singled and tripled in his first two at-bats Wednesday night, then added a double on Thursday. He entered Thursday batting .344 (95-for-276) for his career against Detroit, with 11 doubles, nine triples, a home run, 25 RBIs and 49 runs scored in 67 games. No other AL opponent came close to seeing that type of production from Span, his .329 average against the White Sox being the next closest.
The Twins traded him last November to Washington for pitching prospect Alex Meyer in an effort to better compete with pitching-heavy teams like Detroit.
Avila said he was relieved that the Tigers only had to face Span twice this season. Then he realized the Nationals come to Detroit for two more games at the end of July.
"Well, maybe by then we'll figure out a way to get him out," Avila said with a smile.
Jason Beck is a reporter for MLB.com. Read Beck's Blog and follow him on Twitter @beckjason. This story was not subject to the approval of Major League Baseball or its clubs.