Coke is closer than Dotel to returning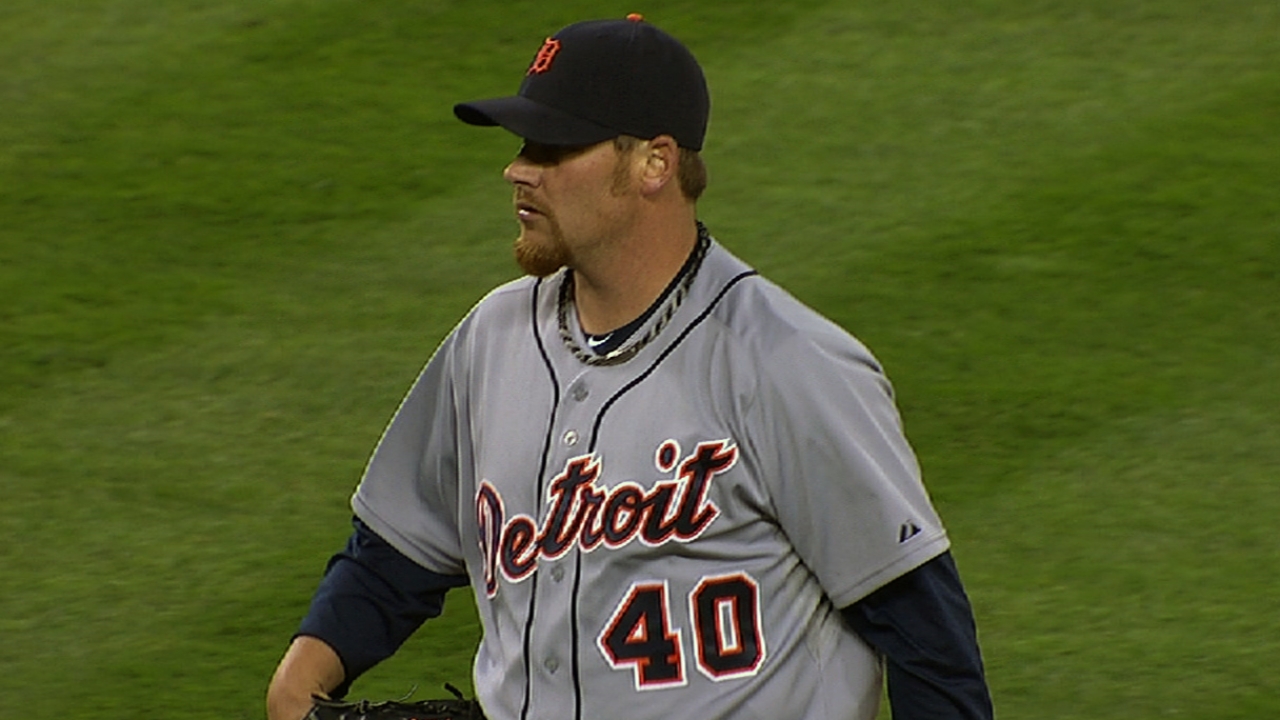 HOUSTON -- Tigers manager Jim Leyland said Sunday that left-hander Phil Coke is expected to come off the 15-day disabled list before right-hander Octavio Dotel.
Coke was placed on the DL April 26 with a left groin strain, and Dotel placed on the DL April 20 with inflammation in his right elbow.
Dotel is eligible to come off the disabled list, but he has yet to start a rehab assignment in the Minors.
"I don't know the answer to that," Leyland said of Dotel's schedule. "I think Coke is making a lot of progress. That one will probably be a little quicker.
"I'm not really sure about Dotel. On the trainer's sheet last night, he was pretty good. But I can't say for sure when he'll rehab."
Neither reliever has been very effective this season. Coke was 0-3 with an 8.31 ERA in nine games with the Tigers, and Dotel has no decisions and a 13.50 ERA in six games.
"I don't worry about that," Leyland said of their return. "That will take care of itself and I've got to worry about what we've got. You never know because it's a freaky game, but our bullpen is back in order pretty good now."
Detroit's bullpen allowed only one run in 11 innings in the first three games of the series in Houston, and that was by Al Alburquerque in the bottom of the ninth of Saturday's 17-2 win.
"They scored a run, but that's OK," Leyland said. "It's hard for a guy to pitch when it's 17-1. He did fine."
Gene Duffey is a contributor to MLB.com. This story was not subject to the approval of Major League Baseball or its clubs.