Avila misses finale in Houston with illness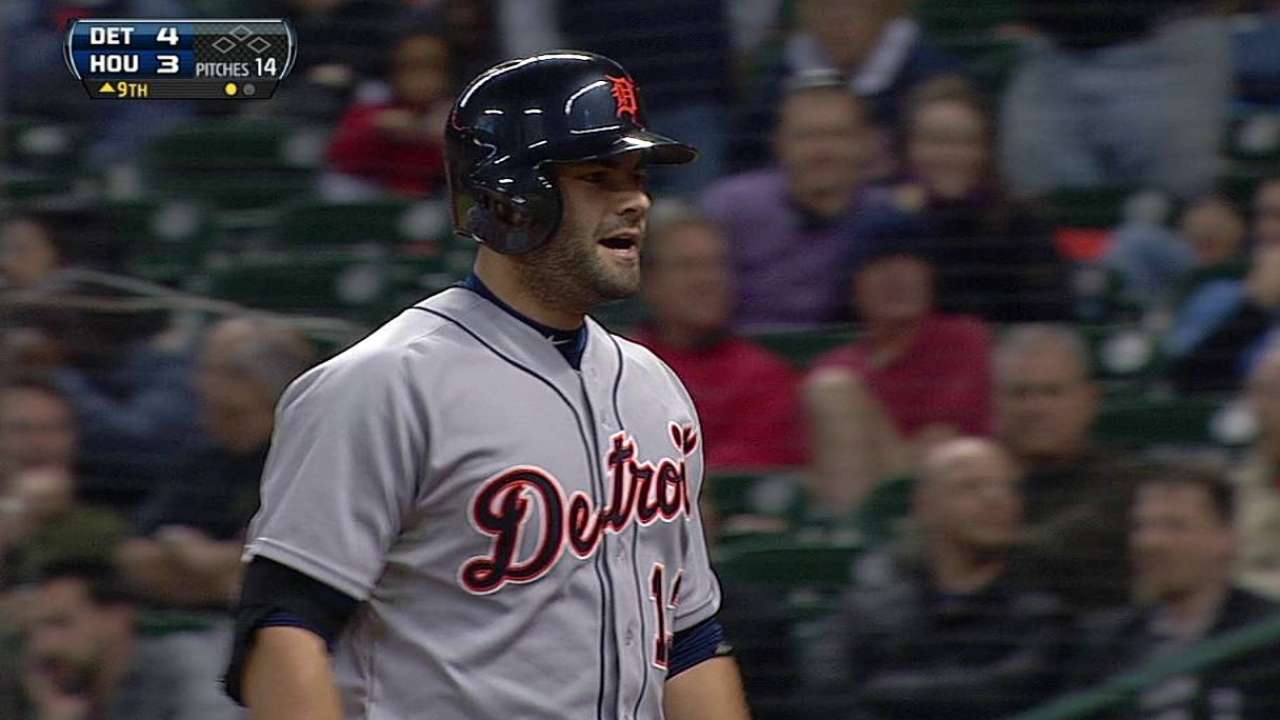 HOUSTON -- Detroit catcher Alex Avila was out of the starting lineup for Sunday's finale of the four-game series at Houston because of illness. Backup Brayan Pena got the nod behind the plate.
"He's sick and will not be playing," manager Jim Leyland said. "I don't know what it is. He thought maybe he ate something. He was going to play."
Avila had started the first three games of the series and was not scheduled to get a day off this weekend. The Tigers, who begin a two-game series Tuesday at Washington, are off on Monday.
Leyland said after Saturday's game that he would play Avila in the finale because he wanted to keep his bat in the lineup.
Avila hit a two-run homer in the ninth inning on Friday night to beat Houston, 4-3. He went 2-for-5 on Saturday, plus a walk, in Detroit's 17-2 victory. He doubled in a run and scored twice.
Avila usually catches Sunday's starter Jason Verlander.
Gene Duffey is a contributor to MLB.com. This story was not subject to the approval of Major League Baseball or its clubs.