Jackson returns to lineup after most of day off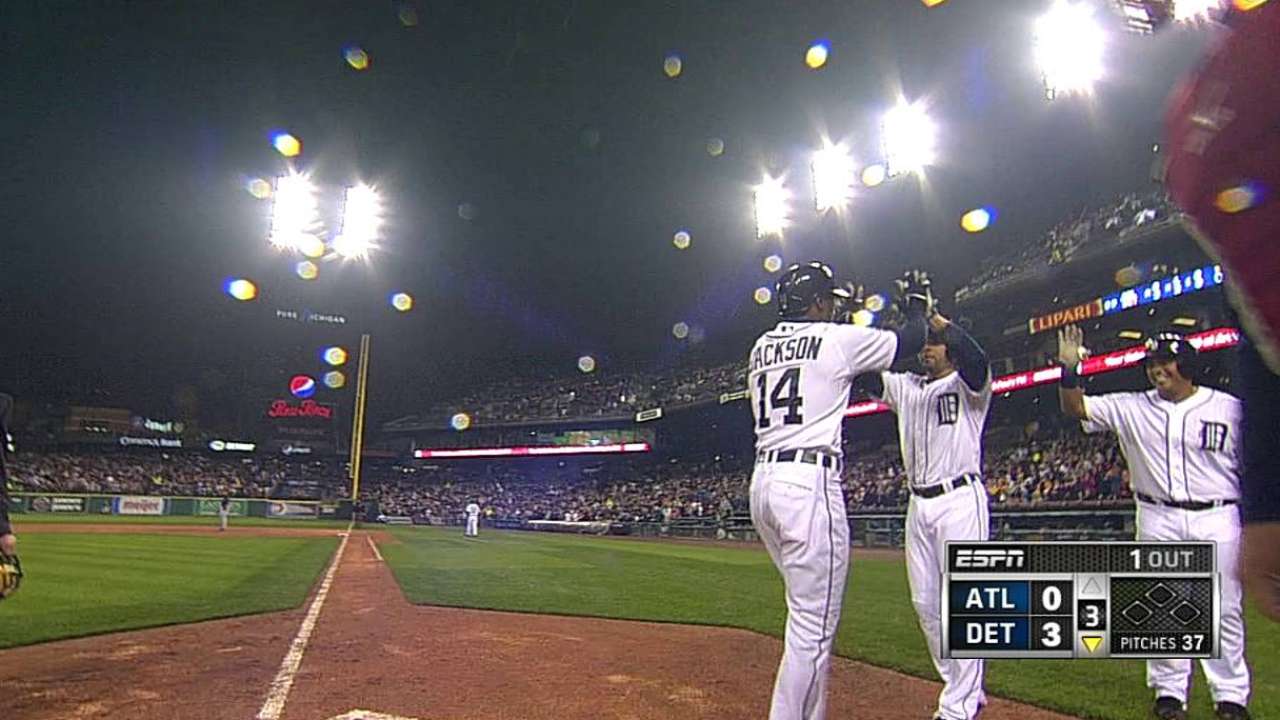 HOUSTON -- Detroit's Austin Jackson was back in his familiar place for Saturday night's game at Houston, playing center field and batting leadoff. Manager Jim Leyland gave Jackson a day off Friday night. Jackson, who did enter the game as a defensive replacement in the bottom of the ninth, had started all of the Tigers' first 27 games before Friday.
"I definitely like a day off," he said. "It gives me a chance to recuperate a little bit."
Jackson has been bothered slightly by a sore left hamstring.
"You get a chance to get a full day of work on it," he said of the hamstring. "Give it a break for a day. It definitely helped. It's kind of tough to work on it when you're playing every day.
"It's not bad. It's just something that bothered me a little bit. It's fine. I have to make sure I get it loose and stretch it out."
The day off for Jackson probably came at a good time following Thursday night's 14-inning, 7-3 victory. Jackson led off the 14th with a double and scored the go-ahead run.
"Those games are tough," he said. "You get in those situations, it helps to get that win after playing that long. We've been on the other side of that as well, so it definitely helps [when you win]. You're just happy when it's over, and if you have a win, it's a plus."
Detroit is 2-3 in extra-inning games this year, with four of them lasting 12 innings or longer.
Gene Duffy is a contributor to MLB.com. This story was not subject to the approval of Major League Baseball or its clubs.