Valverde happy for return to closer's role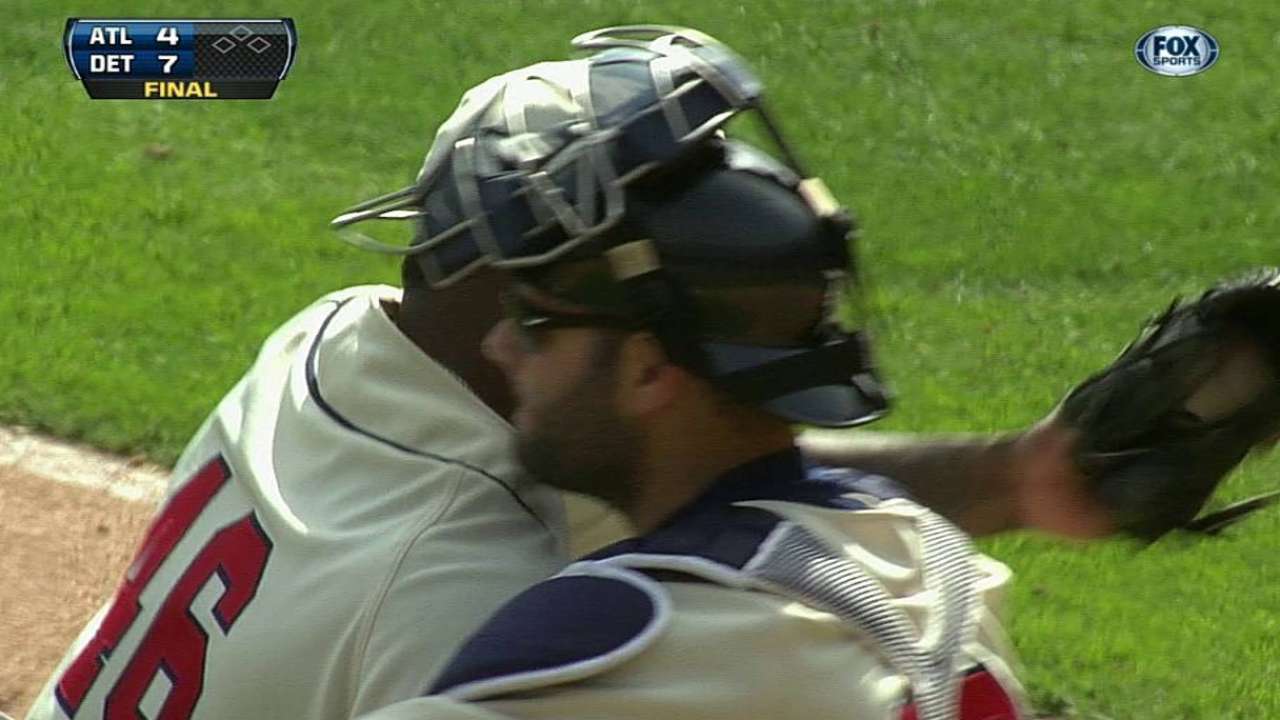 HOUSTON -- Jose Valverde is back where he belongs, at the back end of the Detroit bullpen, closing games for the Tigers and celebrating every save.
When the Tigers needed a closer a couple weeks into the season, they called on the 35-year-old Valverde, signing him to a one-year contract. He has appeared in three games for the Tigers, collecting two saves, allowing no runs and no hits.
The personality is still the same, finishing off an opponent with a fastball and a dance on the mound.
"I enjoy my game," said Valverde, flashing that perpetual smile. "You have to enjoy every good moment. When you have a bad moment, you have to throw it away. I'll always be the same."
"He enjoys what he does," manager Jim Leyland said of Valverde. "He's saved a lot of games for us. He's a good guy, has a lot of fun, a good teammate. We feel pretty blessed to have him back."
Valverde picked up 110 saves in his first three seasons with the Tigers, including a career best 49 in 2011.
But Detroit decided not to keep him after the 2012 season. Valverde pitched briefly for Class A Lakeland. When the closer by committee plan did not work out, the Tigers signed Valverde to be the man again.
"I've done my job," he said. "I had 35 saves [last year]. I have a sneaky fastball. Everything's good so far. Now I pitch 92, 94 [mph on fastball]."
Gene Duffey is a contributor to MLB.com. This story was not subject to the approval of Major League Baseball or its clubs.