Scherzer's curve keyed series-opener success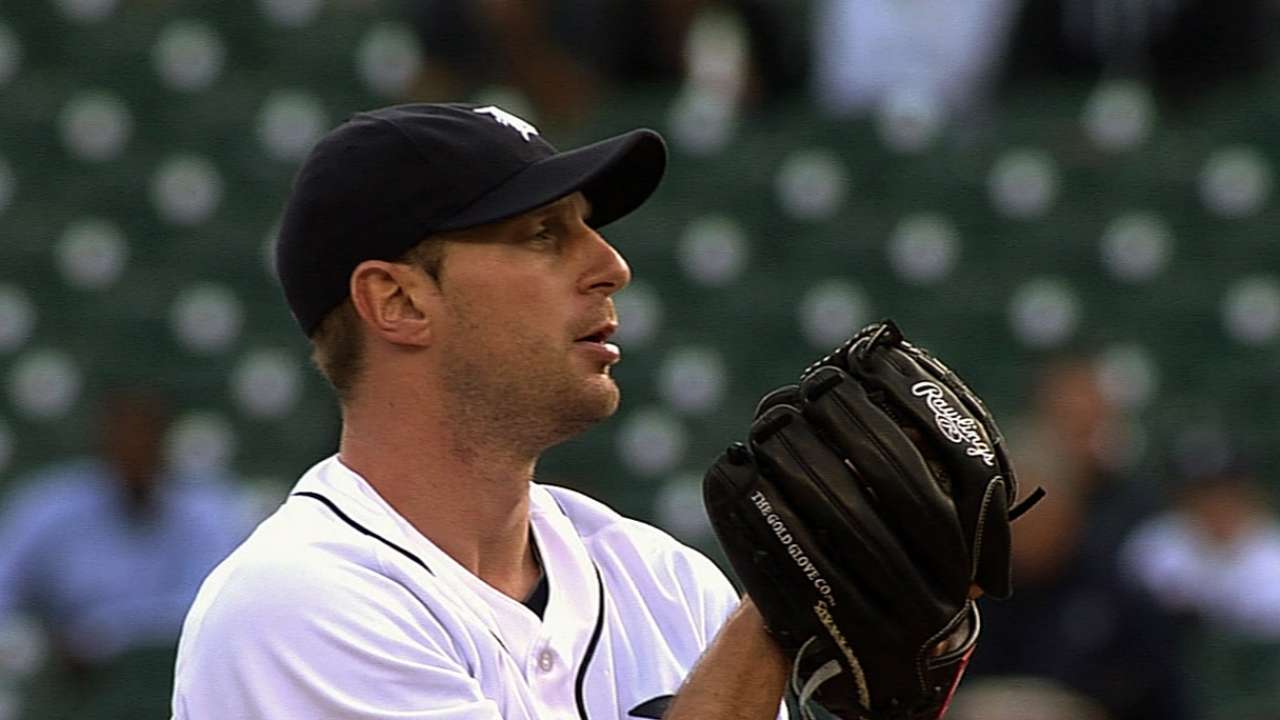 DETROIT -- For all the attention on Max Scherzer's 10 strikeouts over 7 1/3 innings in Monday's 4-3 win against the Twins, his bigger key to victory might have been holding Joe Mauer and Justin Morneau hitless. Scherzer's strikeouts were generally a mix of fastballs and changeups, but he credited another pitch for his success against Minnesota's dangerous duo.
"Honestly, it was my curveball," Scherzer said. "That's a pitch I've really been working on. I knew coming in that they have a lot of good left-handed hitters."
It's the pitch Scherzer throws the least in his arsenal, usually just a few times an outing. It's so infrequent that it often registers as a slow slider. On Monday, he said he threw about 10-12 curveballs after a tweak between starts gave him some confidence that it could be an effective third pitch against left-handed hitters.
"In my bullpen session, [pitching coach Jeff Jones] gave me a little tip to help improve my grip so that I can be more consistent with that pitch," he said. "It worked in the 'pen, so over the past couple days I've been throwing it. I thought this was going to be a good pitch for me.
"I think I threw about 10-12 curveballs, and they were pretty consistent. I don't think I had any strikeouts on it. I was able to throw it for a strike where it was competitive or it was just missing. So for me, that threw a whole wrinkle in there that they had to now respect for me to be able to throw that curveball. I feel like when I can do that, it gives me a third pitch for a lefty that allows my fastball and changeup to be effective."
Jason Beck is a reporter for MLB.com. Read Beck's Blog and follow him on Twitter @beckjason. This story was not subject to the approval of Major League Baseball or its clubs.