Benoit's saves cover wide range of pitch counts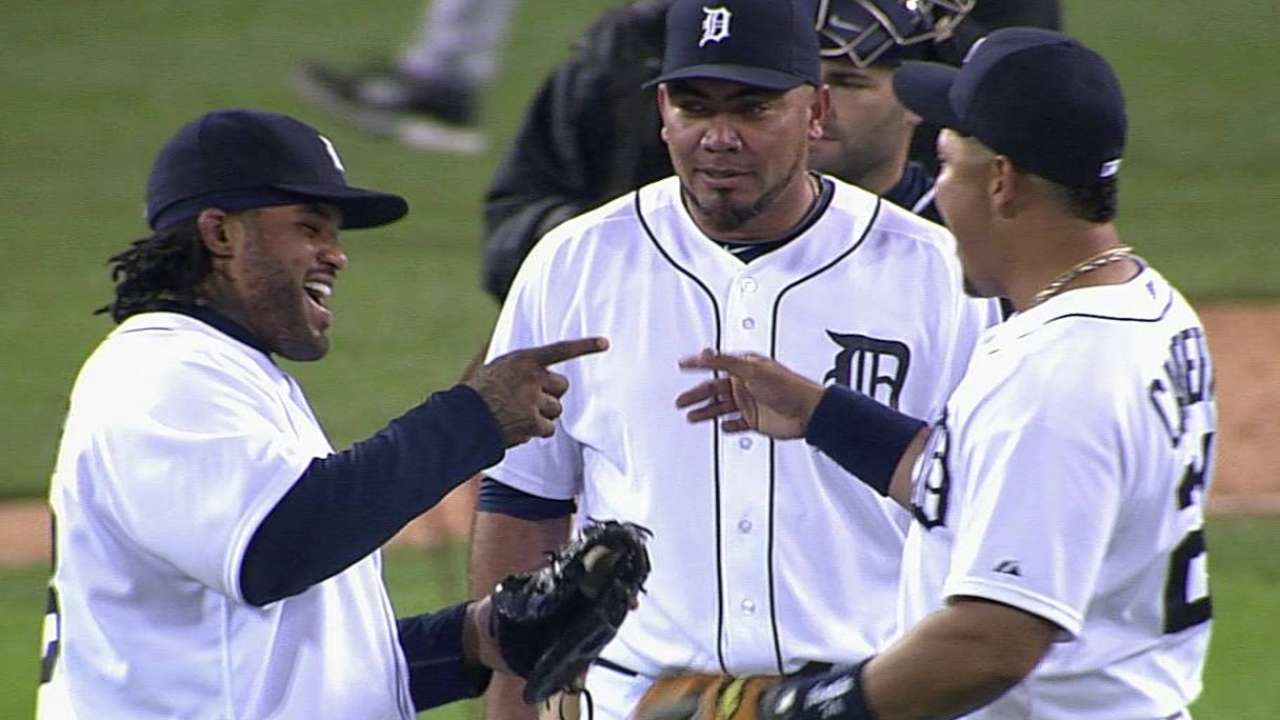 DETROIT -- Joaquin Benoit already had the longest save in Major League history since the save rule became standard in 1969, having pitched the last seven innings of a win for the Rangers in 2002. Now he has one of the shortest saves in Tigers' history.
Benoit's two-pitch save Monday night was the shortest by a Tiger in five years. Fernando Rodney entered and induced a first-pitch out to earn a save against the Mariners on July 3, 2008. Rodney owns the only one-pitch save the Tigers have had since 1998, which is as far back as records on pitch counts go on baseball-reference.
With Monday's save, the pitch counts on Benoit's 15 Major League saves range from two to 87. That might be the one category where Benoit has Mariano Rivera beat. Rivera's 617 career saves range from a pair of one-pitch saves to a 60-pitch outing.
Jason Beck is a reporter for MLB.com. Read Beck's Blog and follow him on Twitter @beckjason. This story was not subject to the approval of Major League Baseball or its clubs.