Fister's rash of hit batters a product of mechanics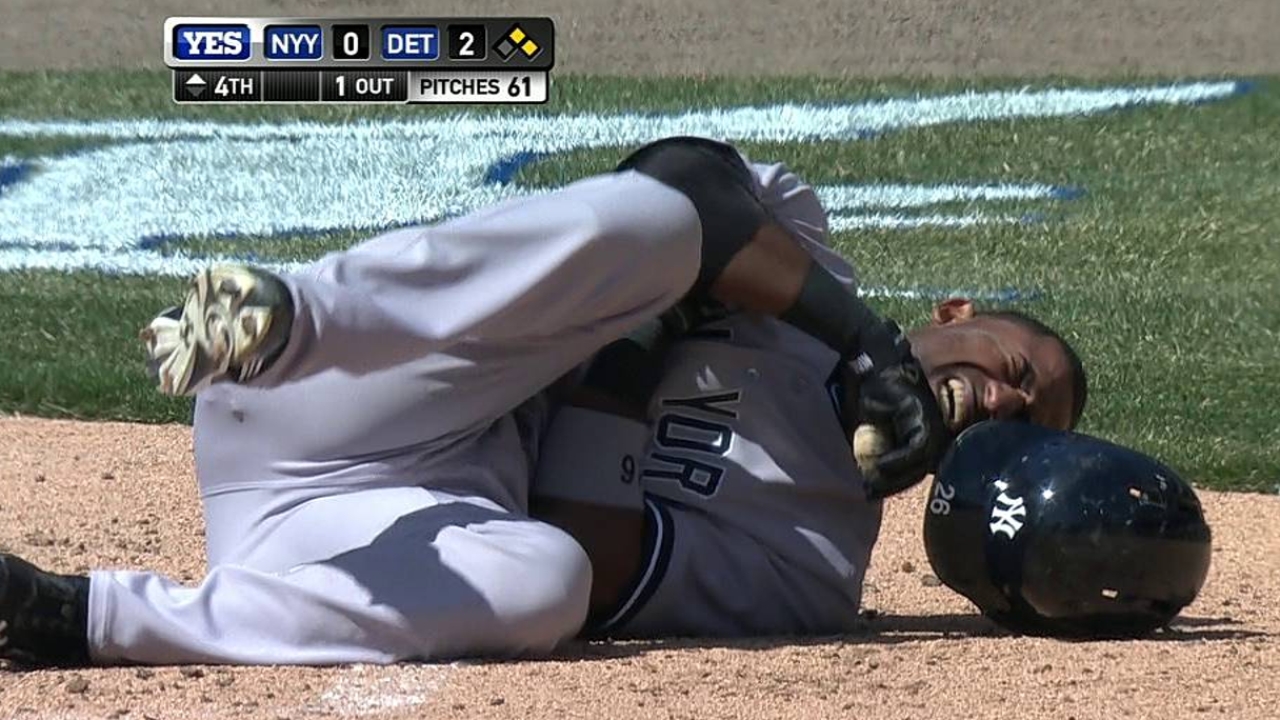 DETROIT -- Doug Fister wants to make it clear: He isn't trying to hit batters.
It's debatable whether he's even trying to brush anybody back. That makes his rash of hit batsmen all the more surprising.
Through five starts, Fister has hit eight batters, twice as many as anyone else in the Majors. He's even hit more batters in his past two starts alone than anyone else this season and he's the first Tiger since Justin Verlander in April 2008 -- and just the seventh Tiger since 1916 -- to hit multiple batters in consecutive starts.
If that pace somehow keeps up, Fister will hit 56 batters this season, which would top even the pre-1900 record of 54 set by Phil Knell with the 1891 Columbus Solons of the American Association. Even if Fister falls off the pace, he could still shatter the post-World War II record of 21 shared by Kerry Wood (2003 Cubs) and Tom Murphy (1969 Angels).
Of course, if this pace keeps up, somebody's going to take umbrage, even though Fister doesn't mean it.
"Unfortunately, I think it's more mechanics for me," Fister said. "Not staying back at times, my arm kind of drags and the sinker gets away from me. For me, it's never intentional to hit a guy. I'm looking over and making sure that they know that it's not intentional.
"Yes, I'm trying to go inside and trying to keep the sinker down and in. But by no means is it ever intentional."
Verlander shares the post-World War II Tigers record with Frank Lary at 19. Verlander did it in 2007, his second full season in the big leagues, after Lary set the mark in 1960.
Fister is already more than halfway to last season's leading total of 14 from Arizona's Ian Kennedy and White Sox veteran Gavin Floyd.
Jason Beck is a reporter for MLB.com. Read Beck's Blog and follow him on Twitter @beckjason. This story was not subject to the approval of Major League Baseball or its clubs.