Leyland gives Miggy, Prince green light at 3-0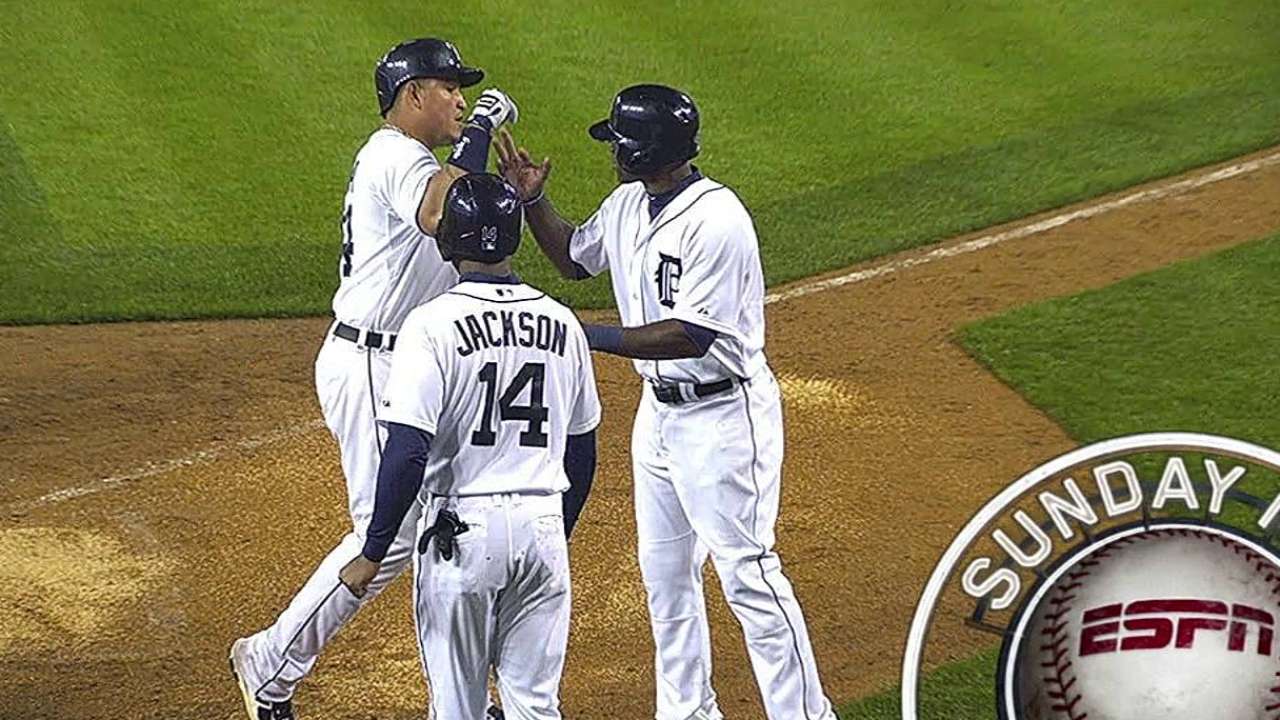 DETROIT -- Jim Leyland says often he has given more green lights for players to swing on 3-0 counts in Detroit than he did in any of his other managerial stops. He also says that most players don't feel comfortable swinging at 3-0 pitches.
Miguel Cabrera and Prince Fielder have standing green lights on 3-0 counts, Leyland said.
"I never give Miguel the take, him and Prince," Leyland said. "Unless you think the game's a lopsided game where you don't want to get somebody hit or something like that."
Yet Cabrera is much more likely to take than swing at 3-0 pitches. A big part of the reason is the opposing pitcher. If a pitcher gets to a 3-0 count on Cabrera, he's far more likely to give him ball four than throw a get-me-over pitch for strike one.
If Cabrera actually swings at a 3-0 pitch, it's more likely to be a hittable pitch, which explains why he's 6-for-13 on those pitches for his career. He got a cookie from Braves reliever Cory Gearrin on Sunday night and lined it into the right-field seats for his second career homer on a 3-0 count. His only previous extra-base hit off a 3-0 pitch was a 2009 home run off Minnesota's Anthony Swarzak.
In 6,583 career plate appearances, Cabrera has had a 3-0 count 469 times. On 255 occasions, he has walked on the next pitch, 154 times intentionally. On 83 other occasions, he has walked on a 3-1 or 3-2 pitch.
Jason Beck is a reporter for MLB.com. Read Beck's Blog and follow him on Twitter @beckjason. This story was not subject to the approval of Major League Baseball or its clubs.