Avila proving unlucky with balls put in play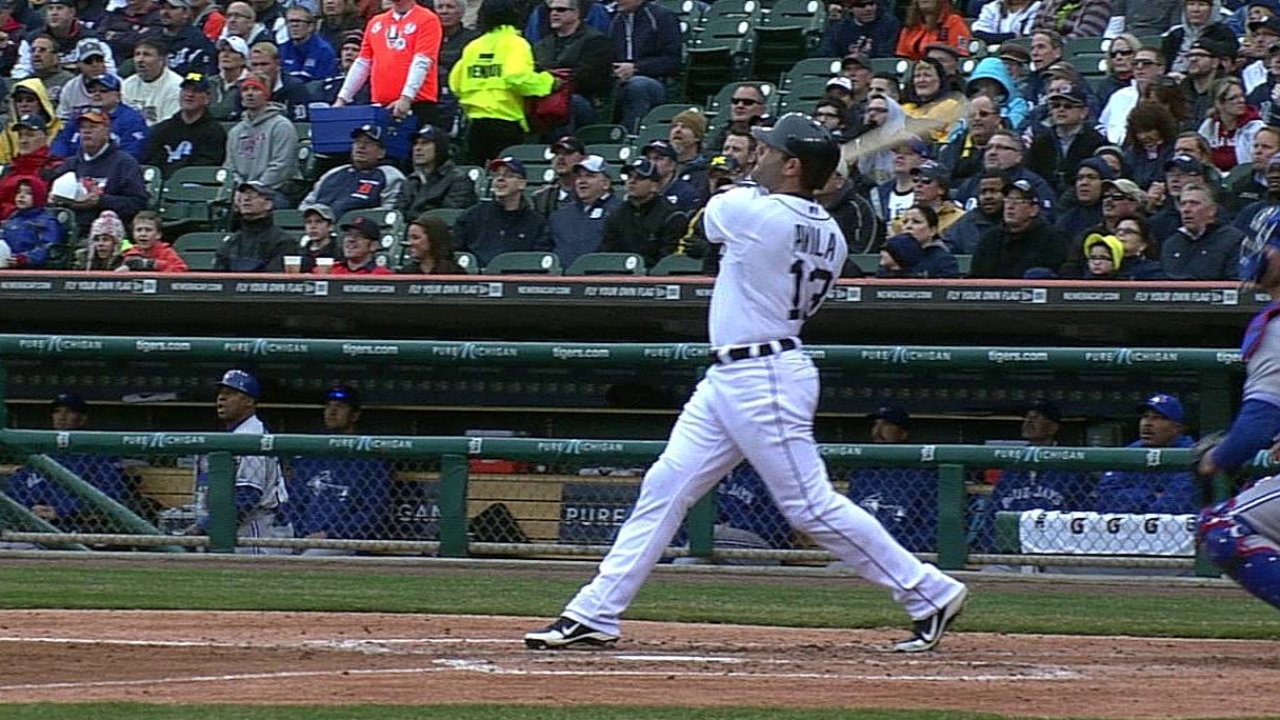 DETROIT -- Jim Leyland has the middle of his lineup going, leadoff man Austin Jackson out of a slump, and ninth hitter Omar Infante swinging like a power hitter. He does not have his catcher hitting yet. That's becoming a bigger concern.
"It would be advantageous to us if we could get Alex [Avila] going," Leyland said. "That makes you deeper and deeper, and I think he's going to get going."
Leyland isn't getting into the specialized stats on why Avila is struggling, but he's seeing the same thing many fans are.
"Early on, he was jumping on the ball pretty good," Leyland said, "and then later on, the trigger looked a little slow for some reason."
Avila's statistics show he is more aggressive swinging at pitches early in the count than he has ever been. He's swinging at the first pitch 37 percent of the time, easily topping his full-season high of 30 percent set in 2010. He's also fouling off pitches at a higher rate than he has in any season since '10.
Add it up, and he's swinging at 44.3 percent of pitches, up about 5 percent from last year, according to fangraphs.com. He's making contact with about the same percentage of swings that he did last year.
So far, though, those swings aren't bringing him up. He's hitting just .209 on balls put in play, compared with .313 a year ago.
"We do the same thing with Alex that you do with every other hitter on every other team," Leyland said. "We look at film. We hit extra. We talk about pitchers. We talk about some things. [Hitting coach Lloyd McClendon] is very good at dissecting stuff."
Jason Beck is a reporter for MLB.com. Read Beck's Blog and follow him on Twitter @beckjason. This story was not subject to the approval of Major League Baseball or its clubs.