Tigers need versatility, depth out of bullpen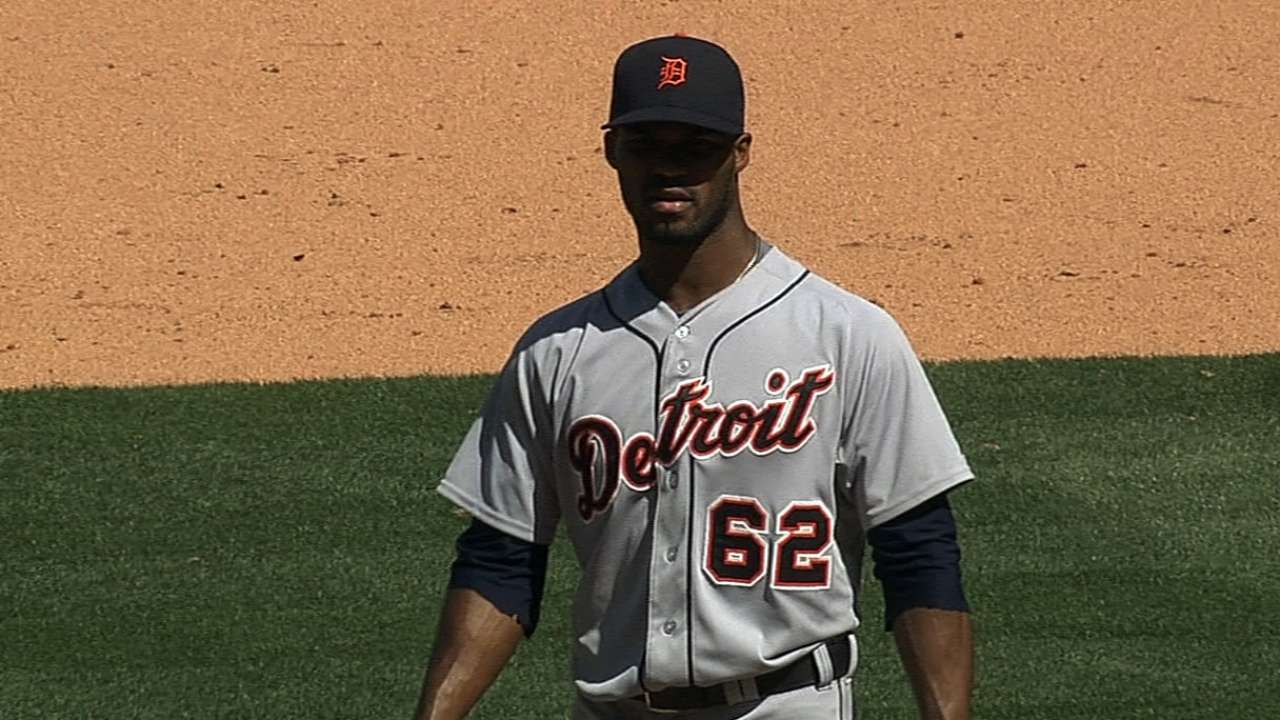 DETROIT -- Jim Leyland made a forboding statement about his bullpen Monday afternoon.
"We've got some maneuvering to do yet with our bullpen," Leyland said. "I can tell you that."
He didn't get into the maneuvers they need to make. Some of that surely involves getting everyone rested and available, but Leyland seemed to hint that he was still figuring out roles for some of his relievers.
"Our bullpen is still complicated," Leyland said. "It's a whole lot less complicated because [closer Jose] Valverde is back at the end. That makes it less complicated. However, we have a lot of one-inning guys. That makes a big difference. I'm looking at that."
Coincidentally, Al Alburquerque, who used to be a one-inning guy, has pitched beyond one inning in each of his past four outings. He came back for the ninth inning Sunday night after striking out the side in the eighth, but couldn't retire either of the two batters he faced.
"That's one of the things that we're trying to figure out," Leyland said. "Are you better off pitching him one inning and maybe having him [the next day]? What's the toll going to be if you use him back-to-back, or if you use him once for two innings? There's a lot that goes into this. I'm not sure I have the answer just yet, but it's a heckuva question. I'm concerned about it."
The answer could determine whether the Tigers need another reliever who can deliver multiple innings. So far, Drew Smyly and Darin Downs have both shown they can do that, but they're both left-handers.
Jason Beck is a reporter for MLB.com. Read Beck's Blog and follow him on Twitter @beckjason. This story was not subject to the approval of Major League Baseball or its clubs.