Sanchez cranks up velocity in historic gem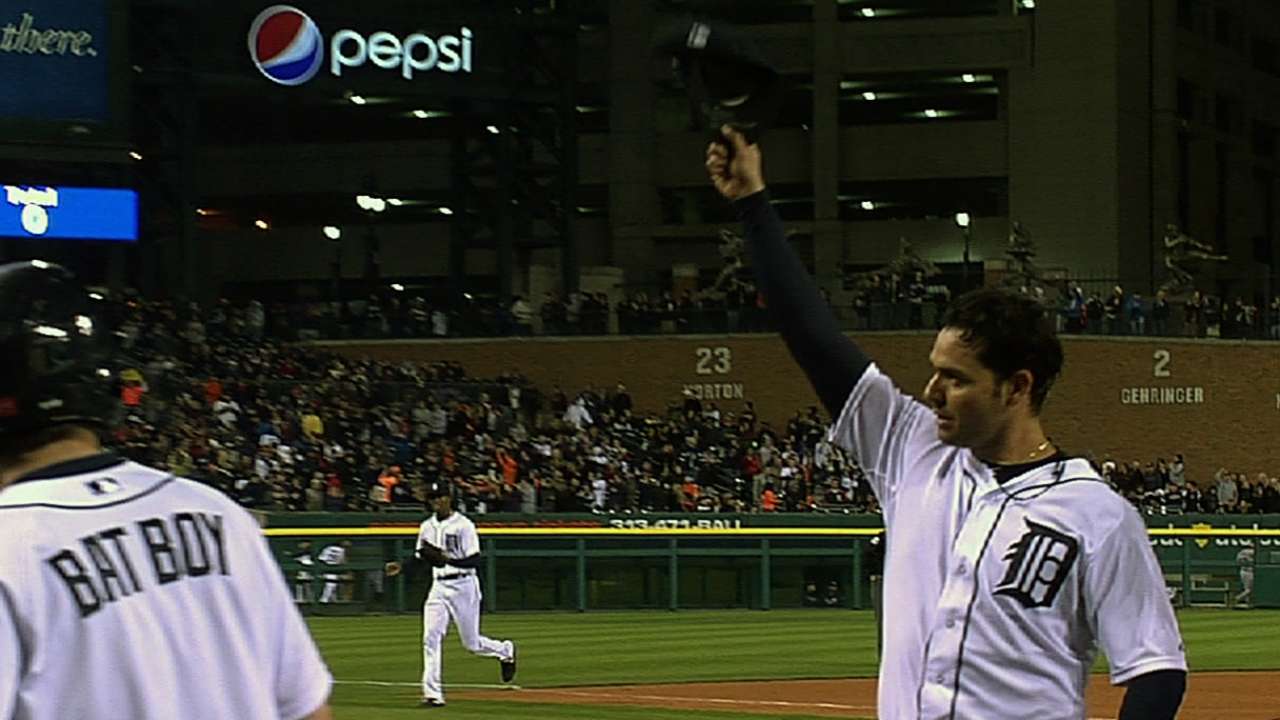 DETROIT -- Before Gerald Laird had the opportunity to catch Anibal Sanchez during the Tigers' run to the World Series last fall, he had the chance to watch Sanchez pitch for the Marlins when he was an opponent in the National League with the 2011 Cardinals. He's a different pitcher now than he was then.
As one Braves hitter after another went up to the plate against Sanchez on Friday night and came back with a strikeout, Laird made the point.
Sanchez has always been a pitcher with a wide arrangement of pitches. The difference now, Laird said Saturday morning, is that he can get outs with all of them.
"His pitches have gotten a lot sharper," Laird said. "He looks like a different guy out there. His confidence level is high."
On Friday, too, his fastball was harder. The velocities of his fastball and cutter are both up from last year, according to fangraphs.com. On Friday, he averaged around 94 mph with both, easily setting season highs according to brooksbaseball.net, and topped out at just over 95 on both.
"He was pumping 94-95 last night," Tigers manager Jim Leyland said. "I think that kind of surprised them a little bit."
The combination of strikeout stuff and command made Sanchez historically good. Research on baseball-reference.com showed Sanchez as just the 21st Major League pitcher since 1916 to strike out at least 17 batters while walking one or none, and just the third to do it in less than nine innings.
Jason Beck is a reporter for MLB.com. Read Beck's Blog and follow him on Twitter @beckjason. This story was not subject to the approval of Major League Baseball or its clubs.