Martinez purposely avoids contact to avert injury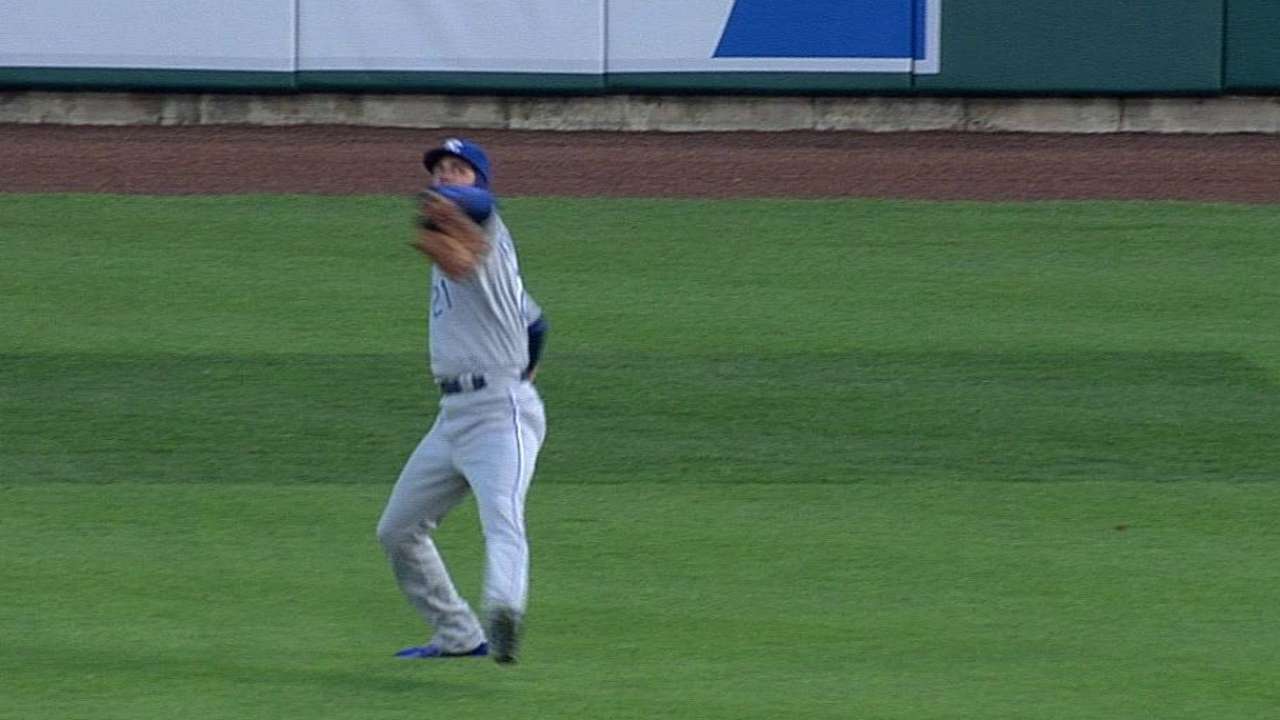 DETROIT -- Before Victor Martinez blew out his left knee in offseason workouts in January 2012, he initially tweaked his knee trying to slow up on a play at the plate in Kansas City on Aug. 6, 2011. He was limited to designated hitter after that, and he hasn't caught a game in the big leagues since.
It had to seem awfully familiar, then, when Royals right fielder Jeff Francoeur's throw easily beat him home in the third inning Wednesday night. This time, Martinez didn't even try to make a quick stop. He simply turned right, bypassed home plate and kept on running to the dugout.
"I saw the catcher getting the ball and I was almost halfway to the plate," Martinez said. "There's no reason to run over the catcher, no reason to try to do anything stupid. I want to keep playing baseball."
It was a rare sight, even with the recent debate around the league on how to limit the damage of home-plate collisions. For Martinez, it might not be the last time.
"Trust me, it was a really long year for me last year, so I won't do anything stupid," he said. "If I'm out, I'm out. If I'm safe, I'm safe."
That's fine with his manager.
"The best thing about it was, he was out so far that there wasn't going to be a collision or anything," Jim Leyland said.
As for third-base coach Tom Brookens' call to send Martinez, Leyland said he probably got too enthusiastic about testing Francoeur with two outs to make an accurate throw.
Jason Beck is a reporter for MLB.com. Read Beck's Blog and follow him on Twitter @beckjason. This story was not subject to the approval of Major League Baseball or its clubs.