Rondon can learn first-hand from Valverde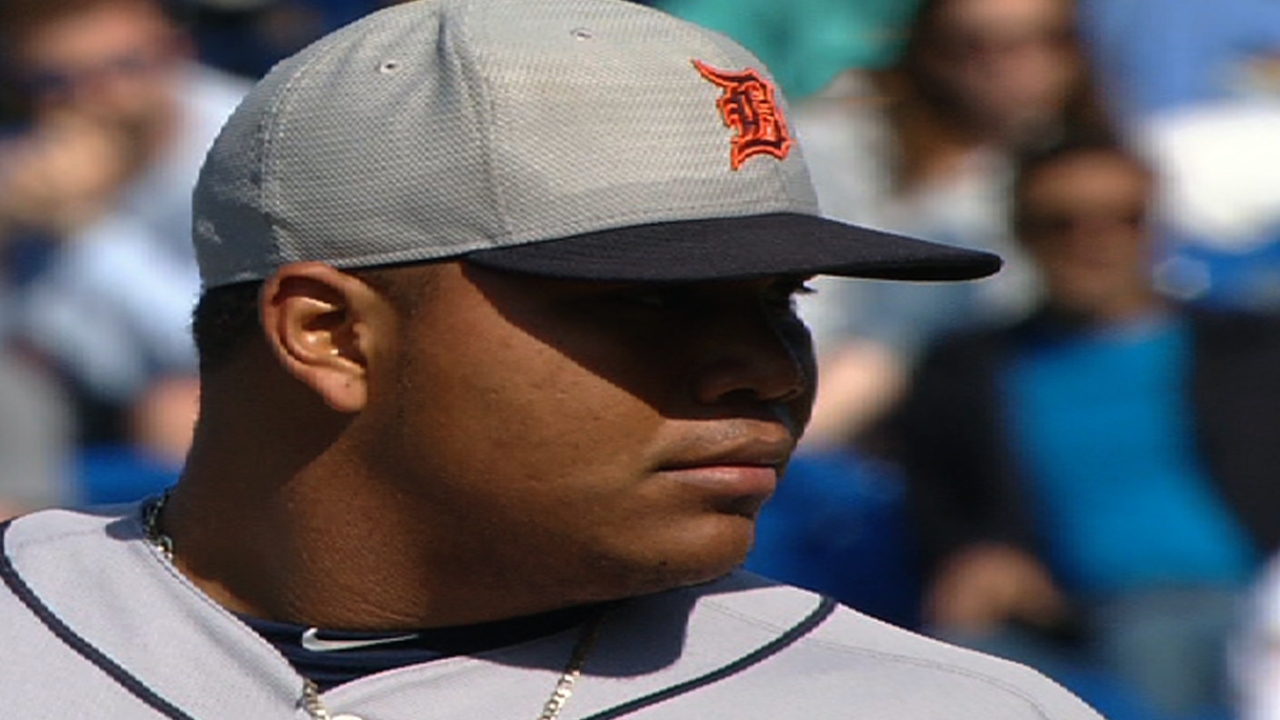 DETROIT -- Bruce Rondon has received support and advice from Jose Valverde for the past couple years, but it has always been from a distance. Now that Valverde is back in the closer's role, Rondon won't likely be closing anytime soon, but he should be learning.
It's helpful to learn side by side, Rondon said through a translator.
Valverde began mentoring Rondon when he was in Minor League camp a couple years ago. Valverde would visit during Spring Trainings on occasion and provide food for some of the younger players in camp. The mentoring continued into the minor leagues.
"I've been talking to Rondon for the last few years. He's a nice kid," Valverde said. "He has a good arm. I'm so excited because now we're at the same level, me and Rondon. I think Rondon, [Octavio] Dotel, [Joaquin] Benoit, and other guys, we support [each other] a lot."
It isn't a situation Rondon envisioned back in Spring Training, when he was trying to win the closer's job and Valverde was still a free agent. But then, Rondon didn't envision getting called up to the big leagues this soon after the Tigers optioned him to Triple-A Toledo at the end of camp.
When he was sent down, Rondon said, he was told it was to get him ready for this. That's what he did, settling down his command and picking up his focus.
Jason Beck is a reporter for MLB.com. Read Beck's Blog and follow him on Twitter @beckjason. This story was not subject to the approval of Major League Baseball or its clubs.