Dombrowski doesn't see universal DH soon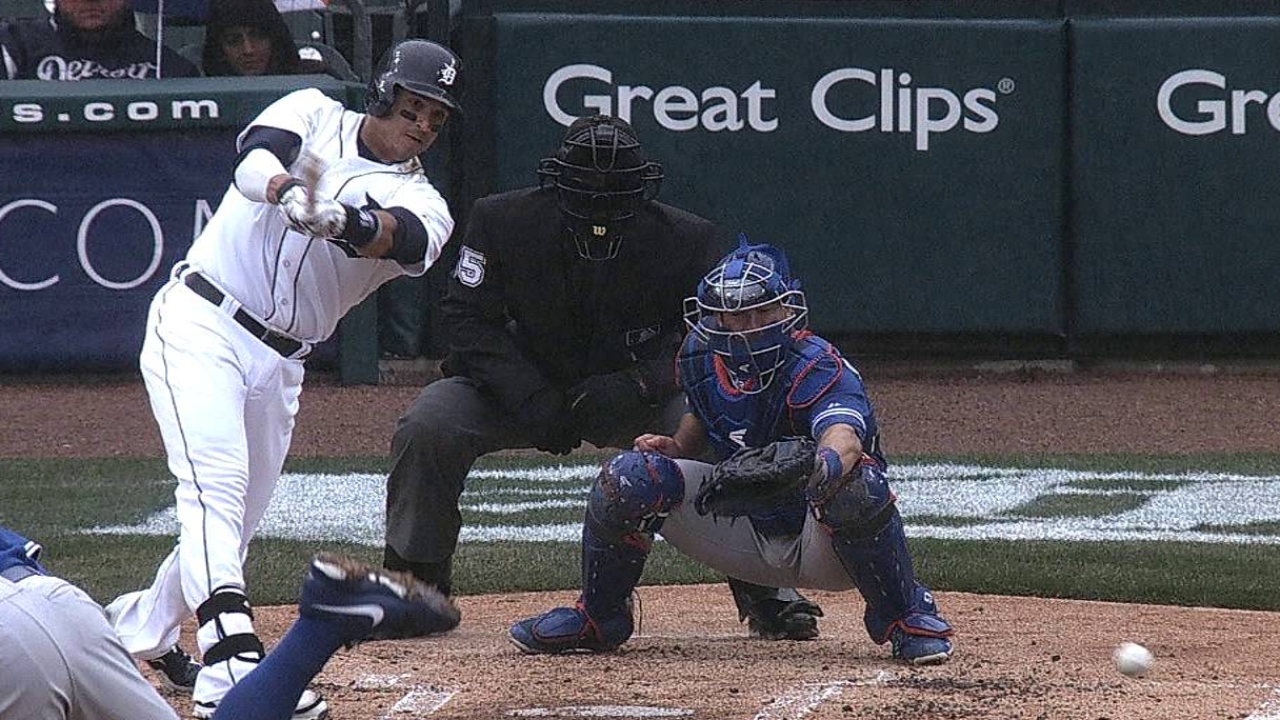 DETROIT -- The potential for the designated hitter becoming universal in both leagues has become a hot topic the past couple weeks as writers and officials debate the sustainability of constant Interleague Play with different rules for different leagues. Tigers president/general manager Dave Dombrowski, however, doesn't see a change coming anytime soon.
Dombrowski took the question during a session with members of the Detroit Economic Club. The Tigers had their annual luncheon with the group on Wednesday.
"I don't think we're very close at this point," Dombrowski said. "The National League clubs still are not in support of it in whole."
At that point, Tigers designated hitter Victor Martinez let out an audible groan from the audience.
"Sorry, Victor," Dombrowski said with a smile.
By the time Martinez's son, Victor Jose, is old enough for the big leagues, Dombrowski joked, they might have it.
"But I don't think we're close at this point," Dombrowski said. "But as we play more of these type of Interleague games and play the number that we do, I wouldn't be surprised if it gets brought up more and more."
Tigers players, manager Jim Leyland and his coaching staff joined Dombrowski and Chris Ilitch, president of Ilitch Holdings, for the annual gathering.
Jason Beck is a reporter for MLB.com. Read Beck's Blog and follow him on Twitter @beckjason. This story was not subject to the approval of Major League Baseball or its clubs.