Prince hitting at torrid pace to start second AL season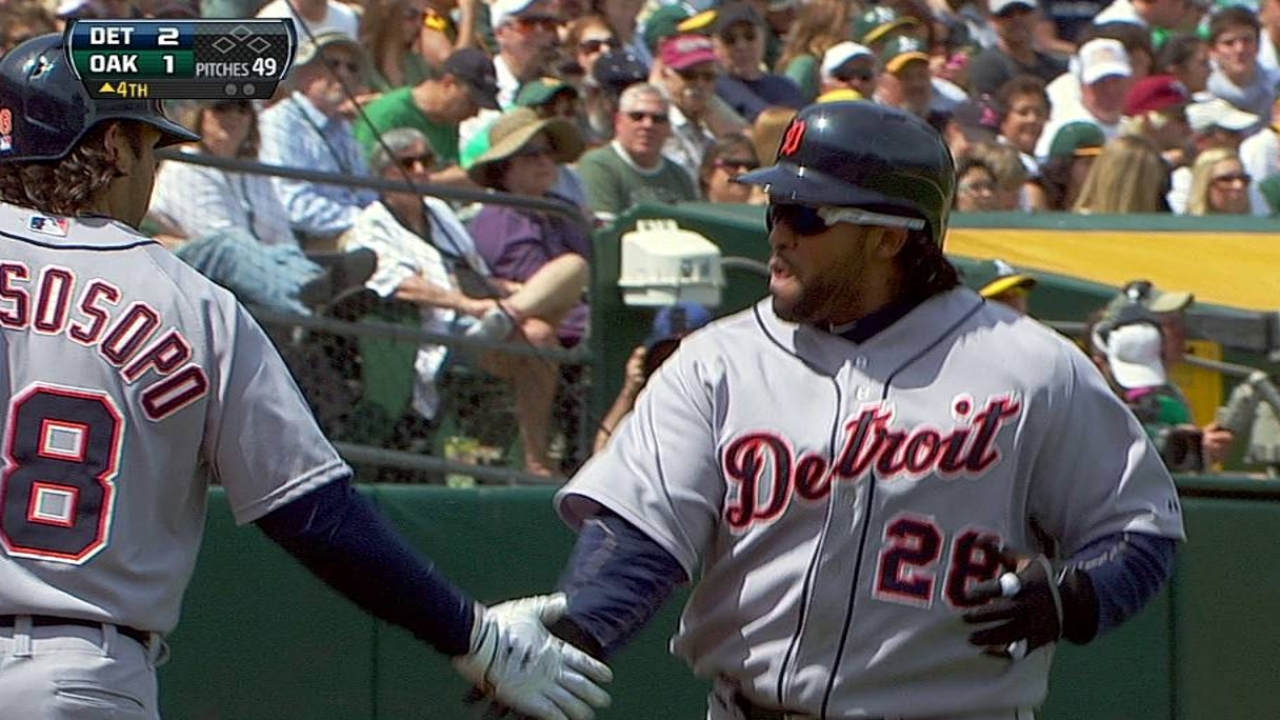 OAKLAND -- Early in Prince Fielder's second season in the American League, the slugger is an offensive machine. Some viewers, like Justin Verlander and Jim Leyland, think it's because of him getting used to the pitching in the AL.
Verlander even predicted this may be the year Fielder gets an MVP.
"I don't think it's any stretch of the imagination that he has a good chance of being an MVP in this league," Verlander said after Detrioit's win against Oakland on Saturday.
It's just 11 games in, but these are classic episodes of a player who is locked in. Fielder entered Sunday's game against the A's leading all qualified players in batting average (.436) and on-base percentage (.520), is third in RBIs (18) and slugging percentage (.846), and tied for fourth in hits (17).
Oh, and he also got the go-ahead run Saturday with a solo homer in the fourth inning.
The AL setting and pitching seems to suit Fielder as well as the NL did with the Brewers.
"The more exposure you get to pitchers, the better you know them, the more it helps you out," Leyland said. "There's no question about that. He's just a real good hitter. ... No. 1, he's super strong. No. 2, [he's] got a very short swing. Short swing and powerful through the ball."
Leyland compared Fielder's swing to a former Oakland A's player, Mark McGwire.
"People thought he had a long swing, but McGwire had a very short swing," Leyland said. "Long through the ball."
Willie Bans is a contributor to MLB.com. This story was not subject to the approval of Major League Baseball or its clubs.