Avila willing to play, but gets breather Saturday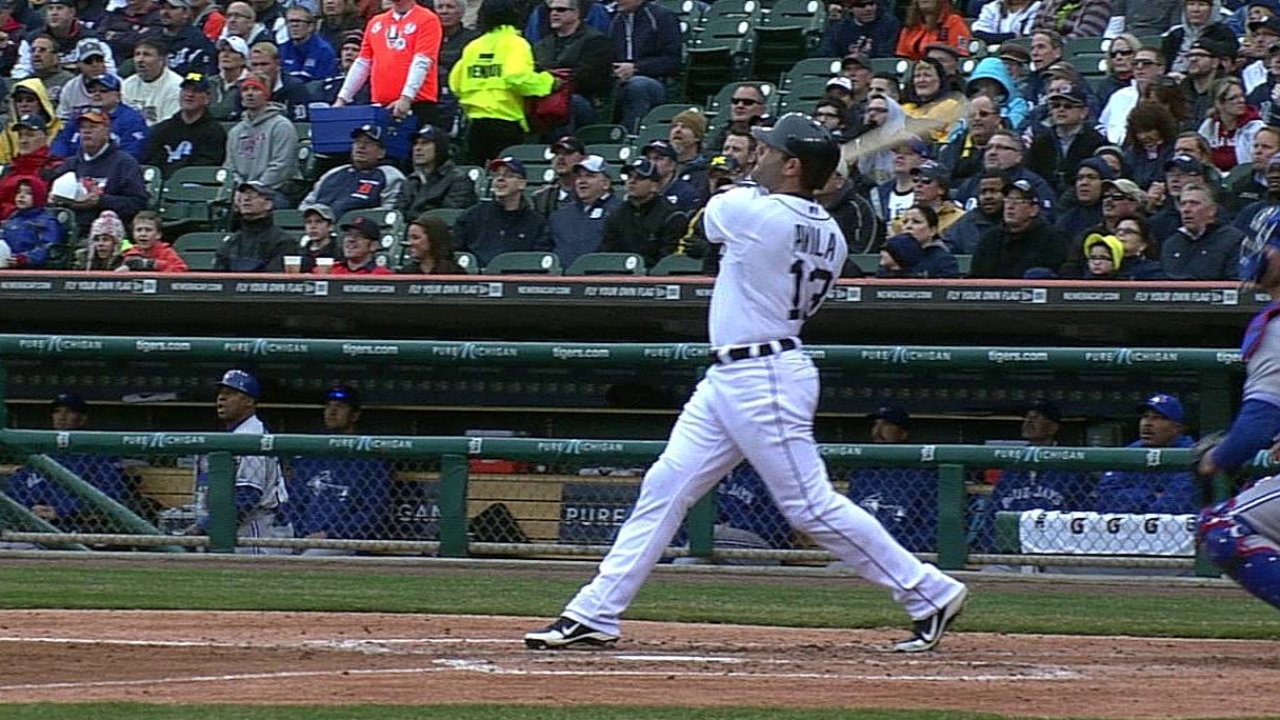 OAKLAND -- If it was up to catcher Alex Avila, he would be starting Saturday.
It's not up to Avila.
Avila was hit in the back of the head by Brandon Moss' backswing in the eighth inning of Friday's 4-3 loss to the A's in 12 innings, and he fouled a pitch off his right shin. He told manager Jim Leyland after the game that he could play Saturday.
"Alex actually wanted to play today, and to me that's totally stupid," Leyland said. "You played 12 innings, you got banged on the head. You got your leg banged up. That doesn't make any sense at all to me."
Brayan Pena got the start at catcher for the second time this season. He went 1-for-4 against the Yankees on April 7.
Avila said he understands Leyland's decision.
"It's not going to stop me from wanting to play every day," Avila said. "Especially after a game like that."
Willie Bans is a contributor to MLB.com. This story was not subject to the approval of Major League Baseball or its clubs.