Red-hot Torii takes first breather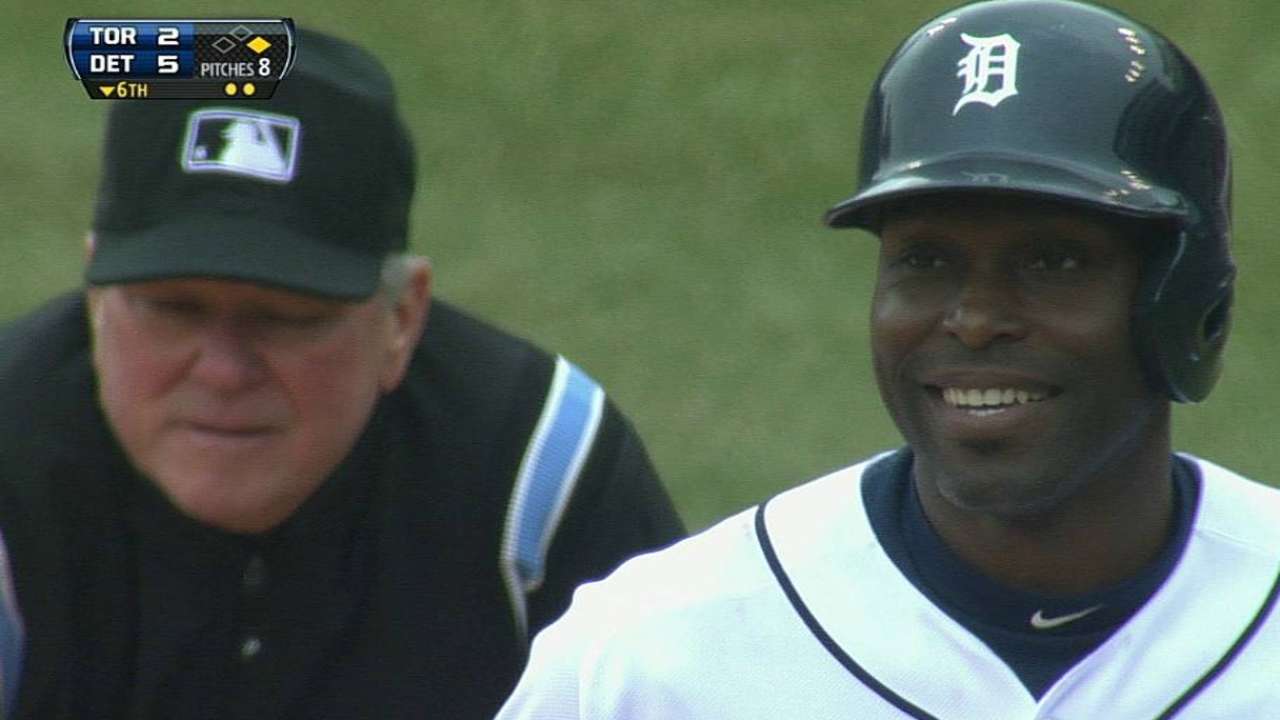 OAKLAND -- Jim Leyland said he and Torii Hunter have an agreement. Hunter getting a day off in Friday's series opener against the A's is part of that agreement.
For the first time this season, Hunter's hot bat wasn't in the starting lineup. He usually starts in right field and hits in the No. 2 hole. On Friday, Don Kelly got the nod at right, and Andy Dirks, usually the No. 6 hitter, batted second, carrying a .136 batting average. Hunter owns a career .241 average in 58 at-bats against Oakland's Friday starter, Bartolo Colon.
Hunter, 37, has been on fire. Thursday's two-hit game against Toronto marked his seventh multihit game this season. Hunter, batting .405, is the third Tigers player since 1916 to tally multiple hits in seven of the club's first nine games of the season.
"I gave him off tonight because I want him to play tomorrow for sure," Leyland said of the right-handed-hitting Hunter. "I thought this was a good time. I want to be careful with him. I want to watch him, obviously. I didn't want him off tomorrow because we have a lefty [Brett Anderson] tomorrow, a tough lefty."
Hunter gave his input but was OK with the decision.
"I understand," he said. "I get it. It's early, but I got a day game after a night."
Smiling, Hunter added, "I kind of argued with him. Hey, I want to be in there, but I understand what he's doing. I'm all for it. He's the skip. I'm going with his decision. He knows what he wants to do. He's looking down the road, not just now."
Just the type of reaction Leyland has quickly grown to admire and expect out of a guy like Hunter in his first year with Detroit since signing as a free agent on Nov. 19.
"He plays the game right," Leyland said. "He handles himself right. He's one of those guys who just has a presence about him, on and off the field. Dignified, well-spoken -- he's got a lot going for him."
Willie Bans is a contributor to MLB.com. This story was not subject to the approval of Major League Baseball or its clubs.