Liner didn't bring back memories for Downs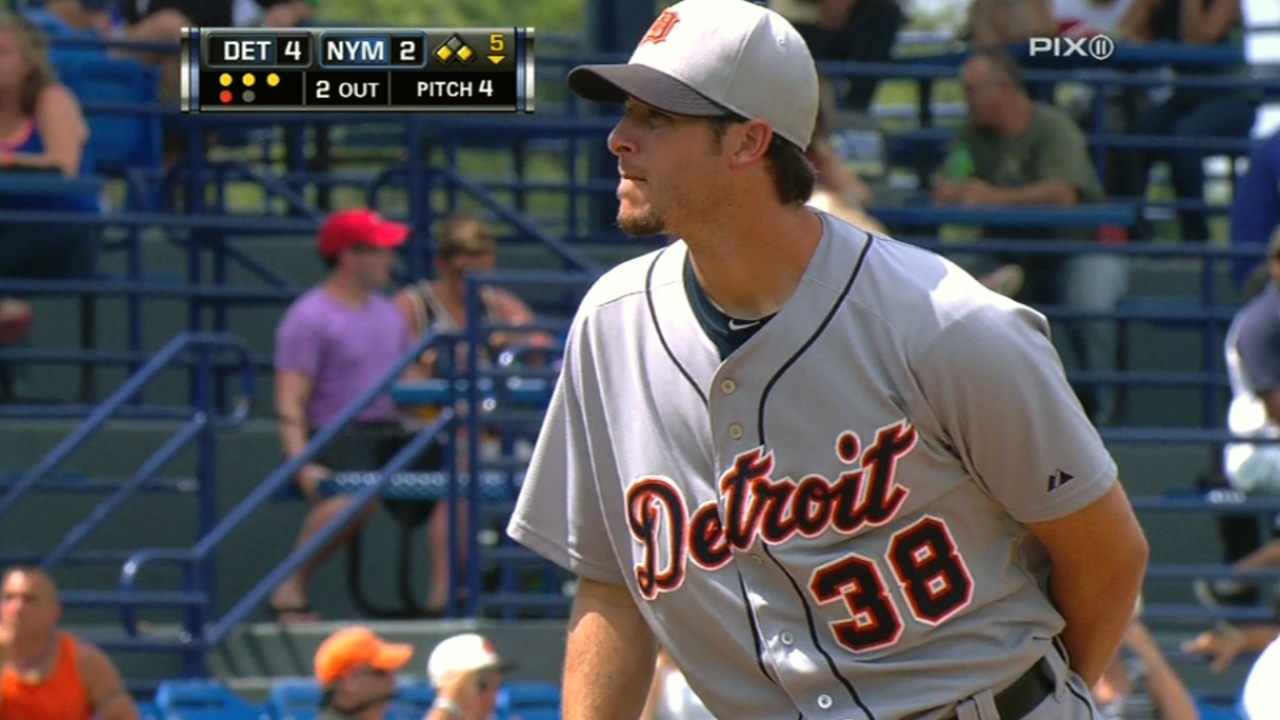 DETROIT -- Darin Downs nearly lost his life on a line drive back up the middle four years ago as a Minor League pitcher, suffering a fractured skull that left him hospitalized. However, he said Melky Cabrera's drive past his head in the seventh inning on Wednesday didn't leave him his flashbacks.
Simply put, he didn't have time to think about it. All he could do was react to get out of the way.
"It's just pure reaction," Downs said. "Obviously after the fact [you think about it]."
Downs said he has had enough liners go past him the last couple years that it's nothing new.
Jason Beck is a reporter for MLB.com. Read Beck's Blog and follow him on Twitter @beckjason. This story was not subject to the approval of Major League Baseball or its clubs.