Leyland happy to put Opening Day behind him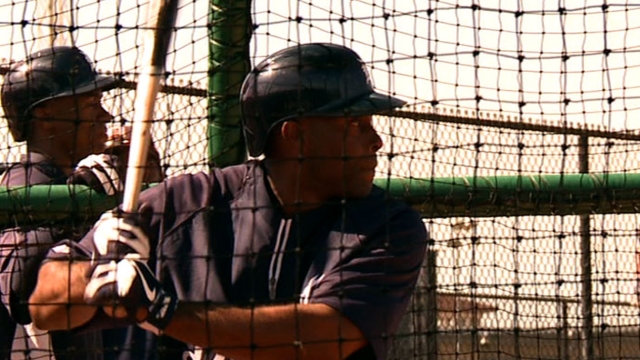 MINNEAPOLIS -- For many fans and players alike, Opening Day is a holiday, a destination day. For manager Jim Leyland, who has now been through 23 Opening Days as a Major League manager and four others as a big league coach, it's more of a starting line.
"I will say this: I'm always glad when Opening Day is over," Leyland admitted, "because you never really get into sync until after Opening Day. There's so much hype going on, and there's so much stuff going on. Once you get past that, you get more into your routine on a consistent basis."
Leyland thrives on the day-in, day-out routine, and he looks forward to settling into that each year. Opening Day is anything but routine, but it means that the routine is just around the corner. He talked with his team before it worked out Sunday but had no special speech planned for Monday.
"I didn't have too much to say," he said. "It's the start of 162 games. They know what they're doing. We've been doing this a while. You wish them well and enjoy it, put your best foot forward."
Leyland has a consistent answer whenever he's asked about the importance of a good start: If they get off to a bad start, it's not like they cancel the rest of the season. He has said it often enough that he isn't asked about it much anymore.
The roller-coaster ride of the last couple of years backs him up. The Tigers had a rough April in 2011 and took over the division around Labor Day. They won their first four games and nine out of the first 12 last season, fell out of the division lead by the end of April and didn't take command until mid-September.
Each year, the expectations going into the season have been bigger.
"This is a long, long grind," Leyland said. "You just have to make sure that you don't go off the deep end either way, too high or too low. Just stay right after the same thing you always do, come here each day ready to perform and let the chips fall where they may."
Jason Beck is a reporter for MLB.com. Read Beck's Blog and follow him on Twitter @beckjason. This story was not subject to the approval of Major League Baseball or its clubs.