Torii set to visit Minnesota as division rival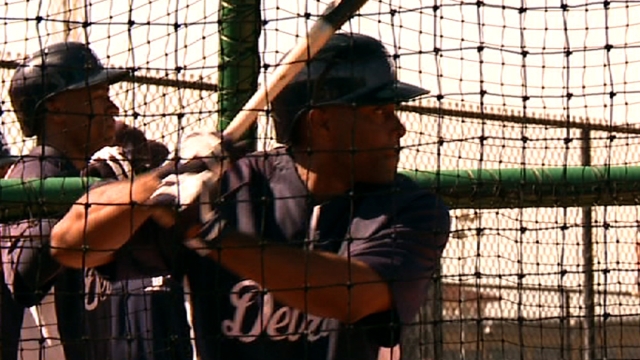 MINNEAPOLIS -- Torii Hunter has long since gotten used to being a visiting player at Target Field. He played 12 games here as a member of the Angels.
That was different. When he came in those years, he was just on the other team. When he takes the field Monday afternoon, he'll be on the division rivals.
It might not be the same rivalry it was a few years ago, when the Twins were annual contenders and the Tigers were trying to get there, but the memories are still fresh. And now Hunter will be wearing the other jersey.
Hunter was already thinking about that before the Tigers left Spring Training.
"When I left for the AL West [for the Angels after the 2007 season], it was a different division," Hunter explained earlier. "We were fighting for a different cause out there on the West Coast. But here, when I was with the Twins, the Detroit Tigers were my nemesis. Those guys, we wanted to beat down. And now, I'm with the Tigers, and I'm going [there] to beat the whole team. That's the plan.
"But I still have respect for them. They taught me everything I know about the game of baseball. But at the same time, in between the lines, I've gotta eat."
It still might not be enough for Hunter to get booed here. He meant enough to the franchise and the city that team ties won't break that. But it'll still be difficult to imagine Minnesotans rooting for a Tiger.
Don't expect Hunter to be affected by the cold, either the reception or the weather.
"I've been in worse than that," Hunter said about the forecast high of 35 degrees. "If you play baseball long enough, you've played in some snow, freezing rain, crazy freezing winds. You know what's in store. You just make sure to prepare your mind for it and get it done."
In fact, Hunter pointed out, he played in terrible conditions in Detroit when he was with the Twins. Ten years ago Sunday, he opened the season at Comerica Park in 38-degree weather with 21-mph crosswinds, according to the box score from baseball-reference.com.
Jason Beck is a reporter for MLB.com. Read Beck's Blog and follow him on Twitter @beckjason. This story was not subject to the approval of Major League Baseball or its clubs.