Tigers option outfielder Berry to Triple-A Toledo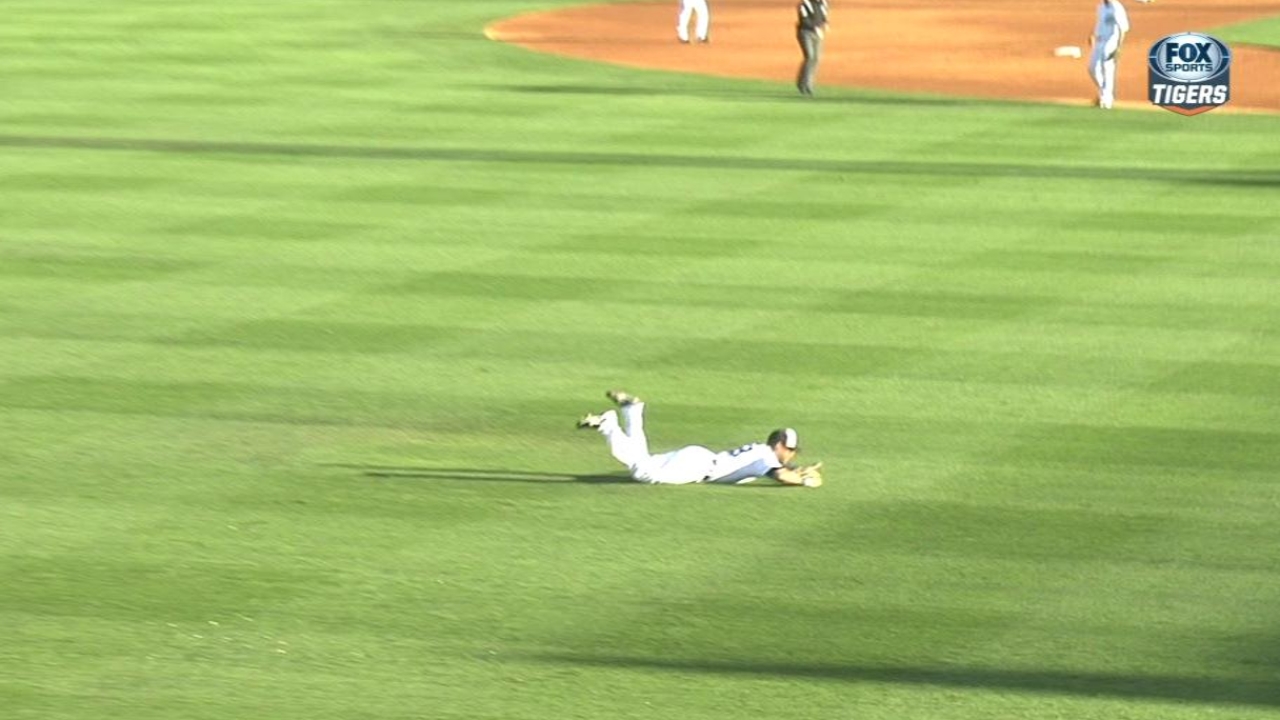 LAKELAND, Fla. -- Up until Tuesday, Tigers manager Jim Leyland said, the roster cuts from Tigers camp were more disappointments for players. Come Wednesday, the moves would be ticking players off.
It was tougher than that for speedy outfielder Quintin Berry, who was optioned to Triple-A Toledo. Last year's midseason surprise, Berry had his contract purchased in late May as an injury replacement for Austin Jackson, and he stuck around the rest of the year, carving out a role long after Jackson returned.
"It's pretty simple: We broke a heart today," Leyland said.
It wasn't an easy decision for Leyland, either.
"I let him do most of the talking, and he was very professional. Rightfully so, very upset," Leyland said. "And I think he did such a good job for us from time to time last year, he just had a tough time understanding it, and I don't blame him.
"But I want to say this, I hope that he understands that he's a big part of this team. He's not on it right now, but he's a big part of this team and this organization."
Berry missed two stretches of spring games with patellar tendinitis in his left knee, but Leyland said the missed time didn't have an impact. He saw enough to make a judgment, and one based as much on Don Kelly's versatility as his performance. That said, Leyland made it clear the Tigers will miss Berry's speed factor.
"Obviously, by sending him out, we lost ourselves a basestealer," Leyland said. "But we felt like this was the best fit at this particular time."
Despite the knee injury, Berry ended up with more at-bats this spring than he had last spring. He hit quite similar, batting 10-for-31 (.323) with a triple, an RBI, six walks, seven strikeouts and a pair of stolen bases.
Jason Beck is a reporter for MLB.com. Read Beck's Blog and follow him on Twitter @beckjason. This story was not subject to the approval of Major League Baseball or its clubs.