Dirks plays outfield in Minor League game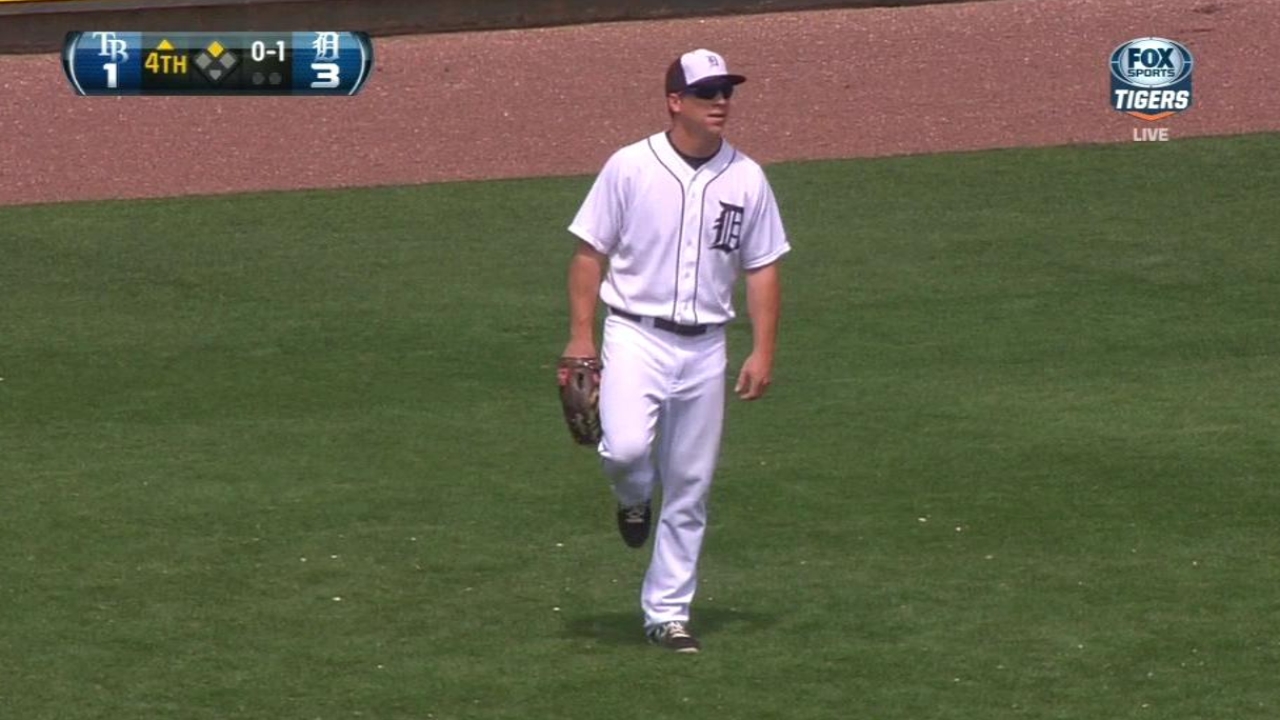 LAKELAND, Fla. -- Though Andy Dirks has played in only one Grapefruit League game over the past week, the Tigers don't appear overly concerned that the outfielder's right knee injury is serious. For now, though, they're keeping him limited to Minor League games.
Dirks served as the designated hitter in a Triple-A game on Tuesday, hitting a home run and a double, then played the outfield in another Minor League game Wednesday. On Wednesday, in particular, the assignment made sense, given that the Tigers were facing Phillies left-hander Cole Hamels.
The concern in recent days with Dirks has been limiting the swelling in his knee, which took some time to reduce to the point that he could play again after he banged the knee into the fence chasing a fly ball last week.
By rule, the Tigers could reserve the option to backdate a roster move to put Dirks on the disabled list as long as he doesn't play in another Major League game this week. If that were to happen, the Tigers could activate him as soon as April 9.
If Dirks is healthy, however, he'll be the Opening Day left fielder against Twins right-hander Vance Worley, who was named Minnesota's Opening Day starter on Wednesday by manager Ron Gardenhire.
Jason Beck is a reporter for MLB.com. Read Beck's Blog and follow him on Twitter @beckjason. This story was not subject to the approval of Major League Baseball or its clubs.