Kelly looking to seize opportunity with Tigers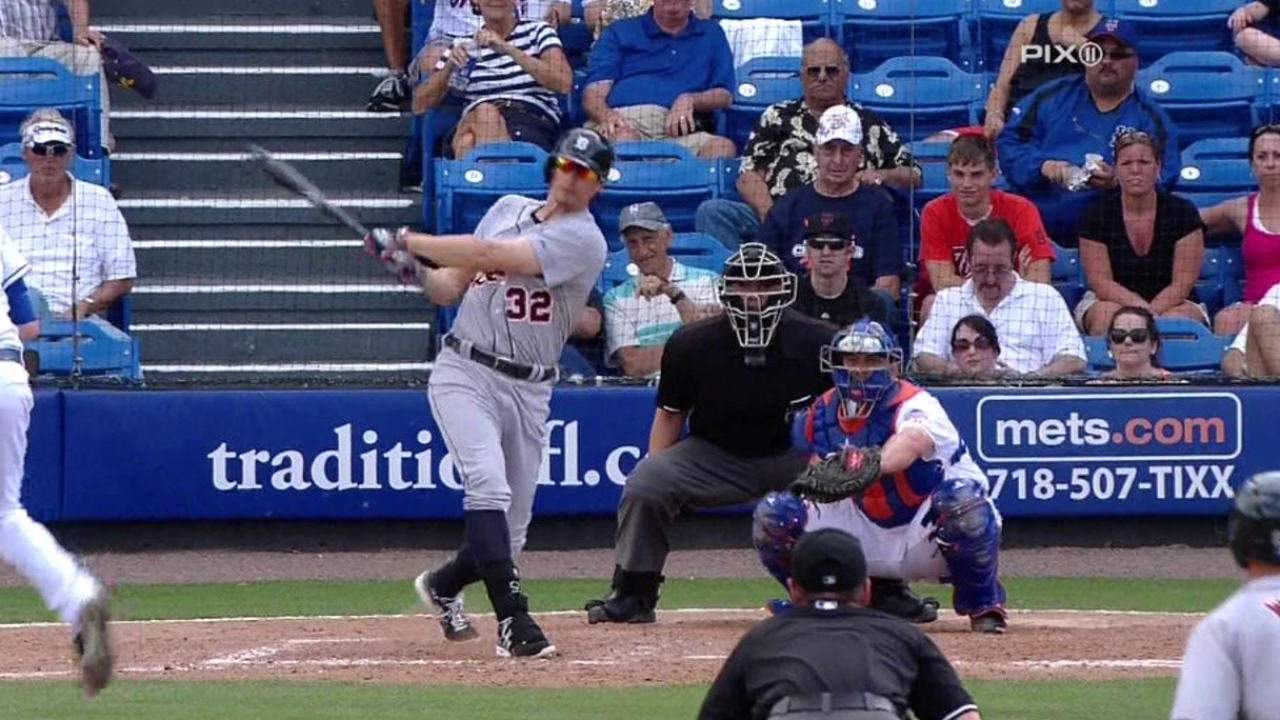 JUPITER, Fla. -- Don Kelly didn't take the sure thing this spring, but he took the comfortable thing.
With other options on the table, Kelly chose to re-sign with the Tigers as a free agent in January, coming into camp as a non-roster invitee.
He's performed well -- hitting .244 with two doubles, a triple, three homers and six RBIs to go with a .915 OPS -- while demonstrating the usual versatility that makes him valuable. Kelly's famously seen time in his career at every position on the field.
"The guys, it's the familiarity with Lakeland [Fla.], Detroit, and just knowing everybody in the organization," Kelly said of what factored into his decision to re-sign with the Tigers. "There is a comfortability there. But ultimately it comes down to playing on the field, and I knew that coming here I was going to get an opportunity to play."
Kelly noted the opportunities he saw when Miguel Cabrera left for the World Baseball Classic and, of course, the battle for Tigers bench spots.
"I had some other opportunities where they tell you, you have a good chance to make their ballclub or whatever, but you don't know what's going to happen when you go to a different situation," Kelly said. "Coming here, I knew that Miggy was going to play in the World Baseball Classic. I knew I'd get some at-bats there, I would get some looks."
The question with Kelly typically comes at the plate, where he's a .167 hitter against lefties. But he's improved those marks this spring, batting .267 against southpaws and .231 against right-handers. Still, it figures to pose a challenge for him this season as he tries to contribute at the Major League level.
"He's had a good spring," Leyland said. "He was really doing good until he ran into some tough left-handers, too. And you can't control that really in Spring Training, but he's done very good."
Joey Nowak is a reporter for MLB.com. Follow him on Twitter at @joeynowak. This story was not subject to the approval of Major League Baseball or its clubs.