Leyland opts to keep Dirks out against Marlins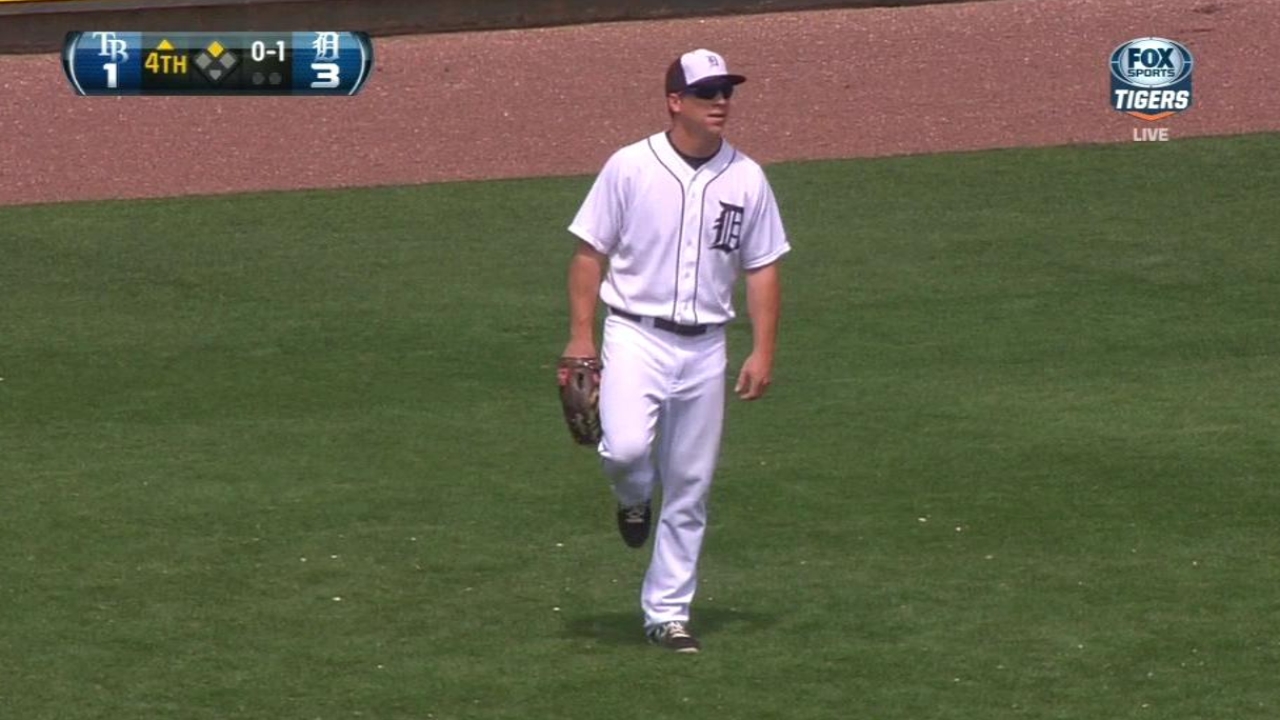 JUPITER, Fla. -- Andy Dirks was out of the Tigers' lineup on Monday, but manager Jim Leyland said it was more of a precautionary measure than any setback Dirks sustained from a knee injury.
Dirks played his first game since March 19 on Sunday against the Mets, going 0-for-3 with two strikeouts. With lefty Wade LeBlanc starting Monday for the Marlins, Dirks wouldn't have likely started and Leyland said he wasn't interested in bringing him off the bench late.
"I don't think Dirks will play today," Leyland said. "I would not say a setback, but they've got the lefty going and rather than have him sit around -- if they had a righty going -- I probably would have played him. But rather than have him sit around and wait to go in the game, I'm not sure that's the ideal thing."
Dirks is a career .288 hitter against southpaws, compared to a .294 average against righties. This spring, he's hitting .200 against left-handers and .290 against right-handers.
Matt Tuiasosopo batted cleanup and started in left field in Dirks' place. Dirks missed time last week after crashing into the outfield wall and bruising his right knee.
Joey Nowak is a reporter for MLB.com. Follow him on Twitter at @joeynowak. This story was not subject to the approval of Major League Baseball or its clubs.