'Pen competition on display in Tigers game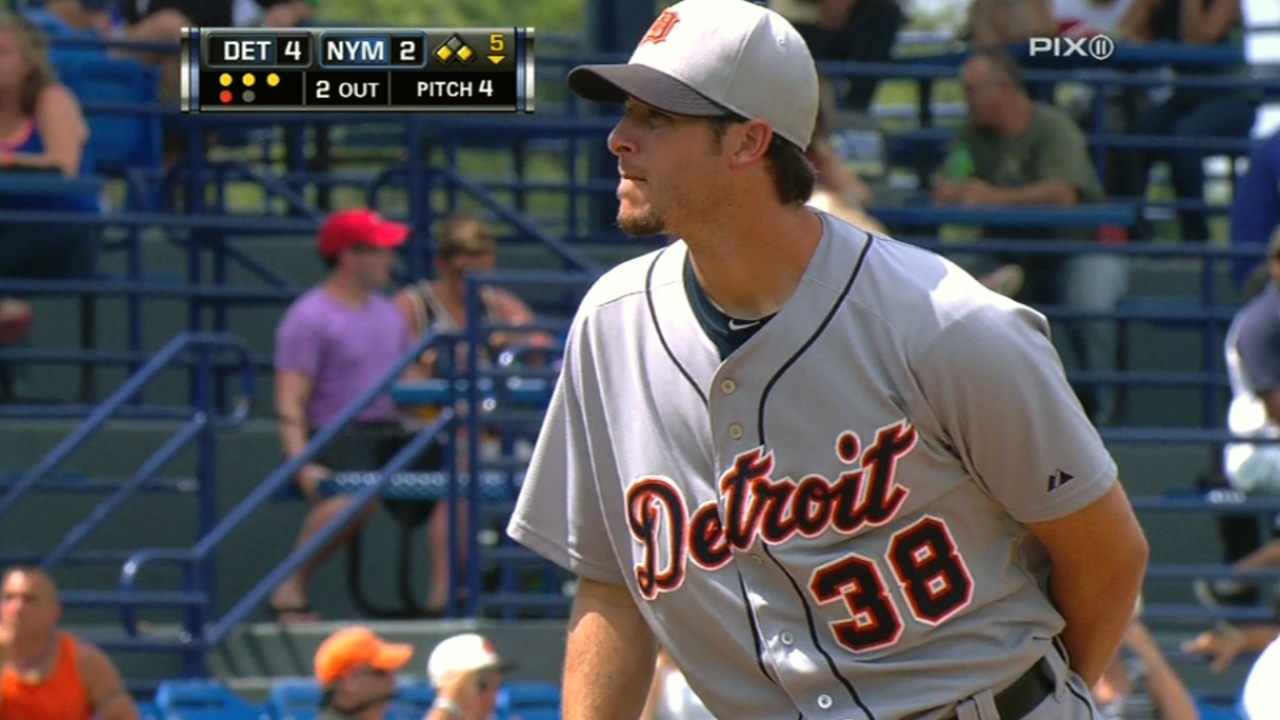 PORT ST. LUCIE, Fla. -- A couple of high-stress situations gave Tigers manager Jim Leyland the chance to see some things he liked from his competing relievers on Sunday afternoon.
After two batters reached base with two outs in the fifth inning, starter Doug Fister gave way to left-hander Darin Downs with the Mets' No. 3 hitter Ike Davis at the plate. Downs got Davis to fly out to center, preserving Fister's line and giving Leyland a good look at the southpaw.
"That doesn't happen very often," Leyland said. "It worked out perfect today, because Doug was right about at the pitch count where we wanted him and it gave us the chance to see Downsie against a good left-hander with a couple guys on base."
Downs' one-third of an inning was followed by Al Alburquerque, who now has had back-to-back quality appearances after being roughed up on Thursday against the Astros. He gave up a leadoff double in the sixth, but struck out the next three hitters.
"I thought he threw the ball outstanding and he got sliders in the areas he wanted to," Leyland said. "He did terrific today."
Alburquerque and Downs are both top contenders to break camp in the Tigers' bullpen, which really only has three spots accounted for (Joaquin Benoit, Octavio Dotel and Phil Coke). Alburquerque, for one, has been a significant factor at the big league level, but also struggled at times this spring.
"My confidence is really good," Alburquerque said. "I know when I throw strikes, I can pitch."
Jose Alvarez gave up two runs on four hits in 1 2/3 innings and Luis Marte pitched a scoreless 1 1/3 frames in relief.
& This story was not subject to the approval of Major League Baseball or its clubs.