'Slow starter' Fister sharper despite walks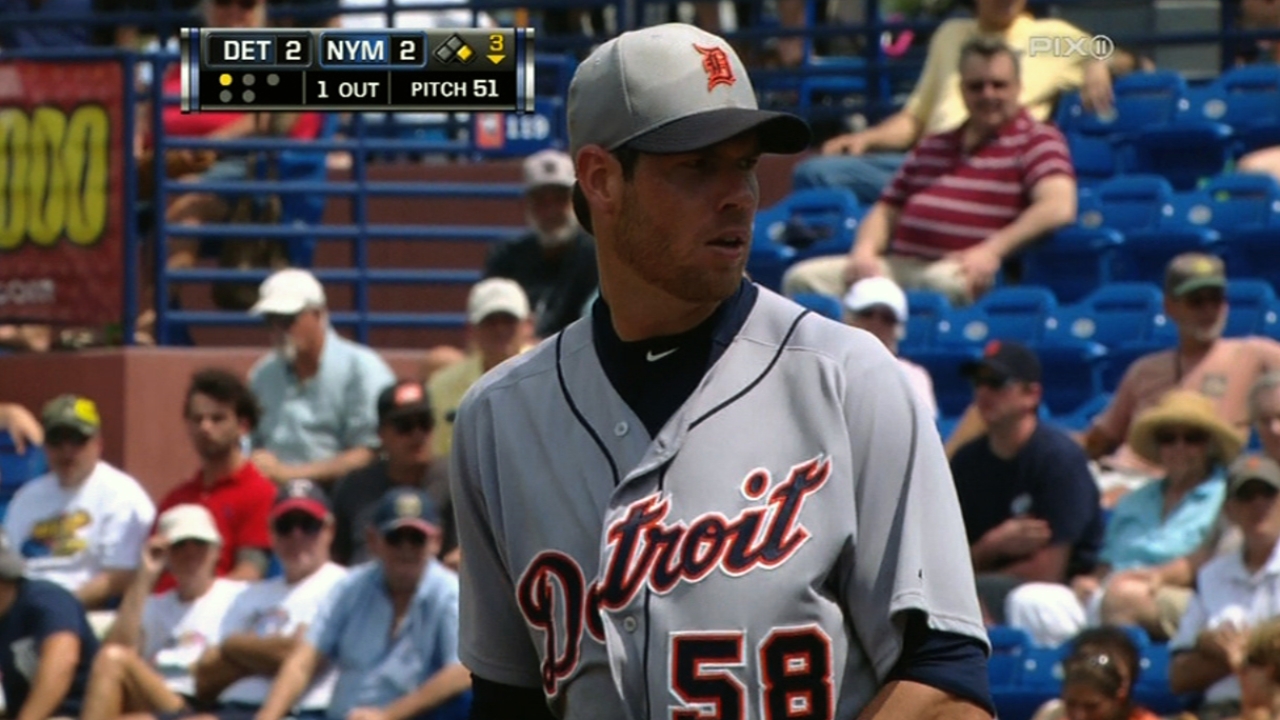 PORT ST. LUCIE, Fla. -- Doug Fister battled some command issues in his next-to-last start of Spring Training, but only allowed two runs in 4 2/3 innings thanks to some timely defense and four strikeouts to counter his four walks.
It was a breezy Sunday at Tradition Field, but Fister managed to keep the ball on the ground for the most part, inducing two 6-4-3 double plays to quell a couple of Mets rallies. After retiring the first two hitters of the fifth inning, he walked Kirk Nieuwenhuis and gave up a single to Justin Turner before taking his leave.
He was relieved by Darin Downs, who got Ike Davis to fly out to center field to end the threat. Fister threw 88 pitches total, 48 for strikes.
"He's still having a little bit of command issues with his fastball, but overall he threw well," said catcher Alex Avila, who also caught Fister's last outing and said the right-hander looked sharper on Sunday. "His stuff was good. It's just a matter of him getting his mechanics down and being able to repeat them."
After the outing, Fister now owns a Spring Training ERA of 6.52, over the course of 19 1/3 innings in six appearances. Avila said the last pitch Fister is continuing to work on perfecting is the sinker, particularly inside to left-handers.
"He's always been a bit of a slow starter, at least the last 2 1/2 years or so that I've caught him," Avila said. "But he's on the right track and it looks like he's going to peak at the right time."
& This story was not subject to the approval of Major League Baseball or its clubs.