Knee swelling down, Dirks back in Detroit lineup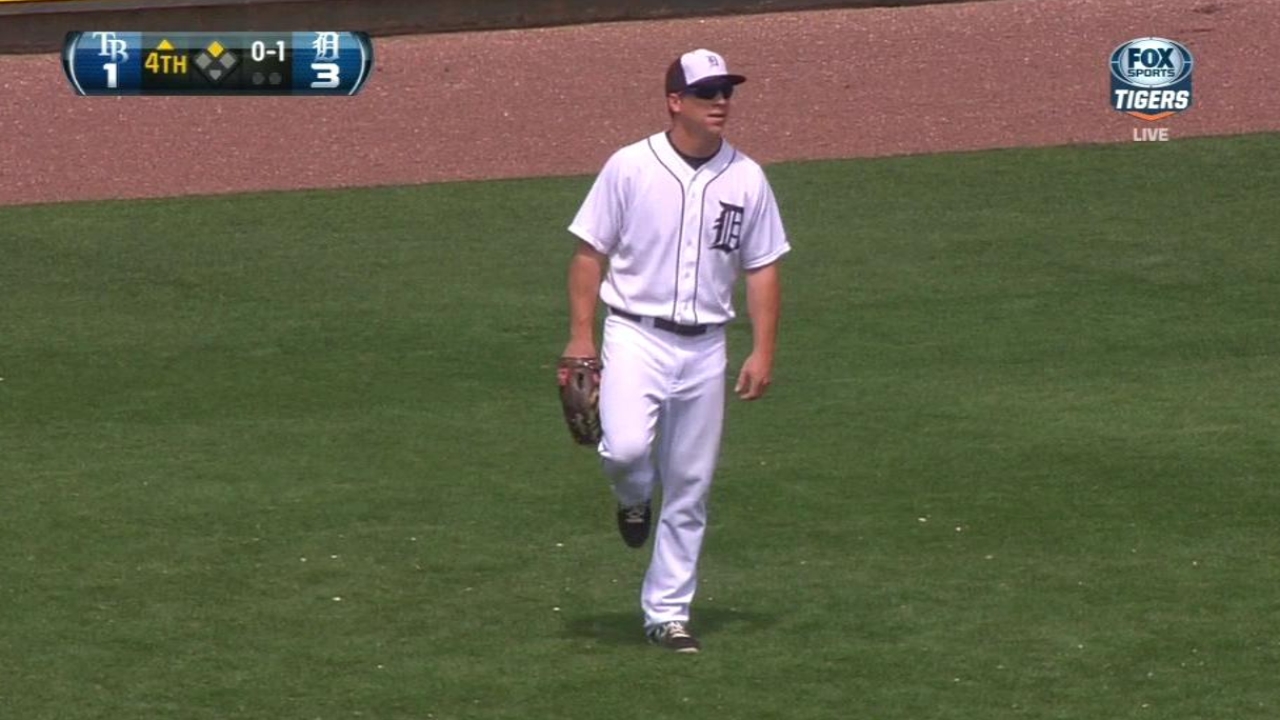 PORT ST. LUCIE, Fla. -- Outfielder Andy Dirks returned to the Tigers' lineup on Sunday for the first time since Tuesday, when he crashed into the outfield wall and bruised his right knee.
Dirks was slotted into the lineup against the Mets in Port St. Lucie, and he intended to see how he felt during warmups and batting practice before he got the official go-ahead, but manager Jim Leyland said Dirks came out of it all OK.
"It's a Catch-22 because you've got to make sure he's getting some at-bats, but you don't want to do anything stupid," Leyland said. "You always go on the safe side, but he's ready. If he's not, he'd tell me."
Both Leyland and Dirks said it was a matter of getting the swelling down in his knee. And for now, Dirks said, it's the starting and stopping that will be a true test.
"Probably cutting -- slowing down and stopping," Dirks said of what would be most challenging. "It was just getting the fluid out of there."
Expected to be the Tigers' primary left fielder this season, Dirks is hitting .289 with a home run and three RBIs in 14 games this spring.
& This story was not subject to the approval of Major League Baseball or its clubs.