Dirks may return Saturday; Garcia unlikely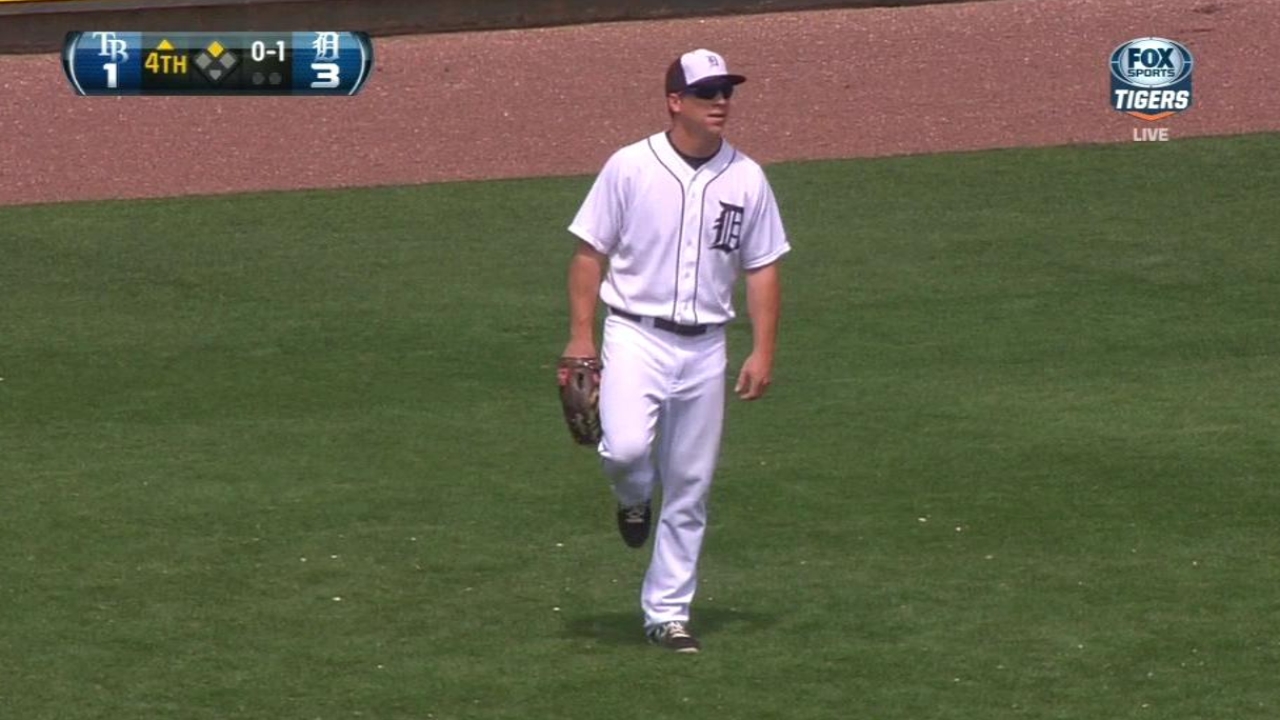 VIERA, Fla. -- Manager Jim Leyland said Andy Dirks' status remains "unchanged" and that he is more likely to see the field this weekend, perhaps Saturday, than fellow outfielder Avisail Garcia.
Dirks was originally scheduled to make the trip to Viera on Friday, but was scratched because of a bruised right knee after he ran into the outfield wall chasing a fly ball Wednesday.
As for Garcia, he is off crutches but still considered day to day as he recovers from a right heel bruise that has kept him out of action for the last week.
"I would say, no," Leyland said when asked if there was a chance Garcia could play Saturday against the Yankees. "I would say the possibility of Dirks tomorrow. He was a little better today, but there was no sense bringing him. He didn't really do anything yesterday. He didn't even take BP because it was bothering him, so we'll probably give him a good day, full treatment all night long and again this morning, and hopefully he'll be ready tomorrow."
Dirks is hitting .289 with seven runs, one homer and three RBIs in 14 spring games. Garcia has appeared in 17 games, hitting .206 with three RBIs.
Joey Nowak is a reporter for MLB.com. Follow him on Twitter at @joeynowak.& This story was not subject to the approval of Major League Baseball or its clubs.