Bullpen decisions likely to wait until end of camp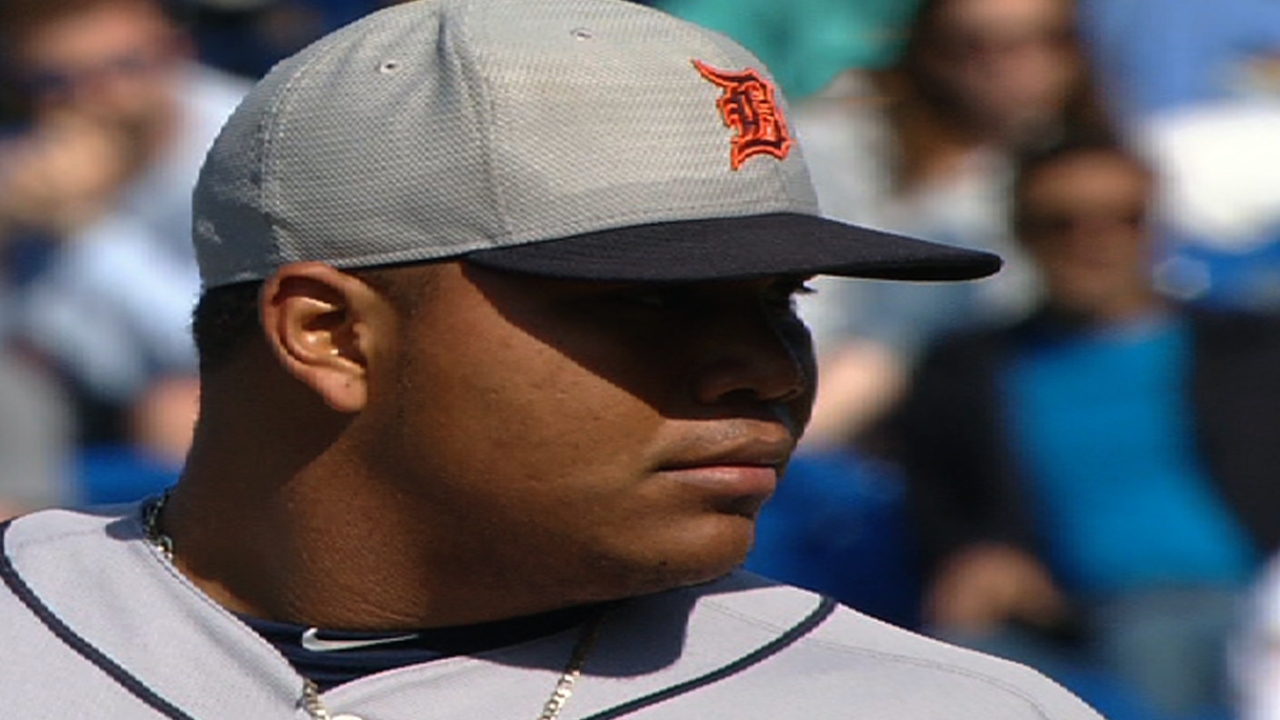 VIERA, Fla. -- It remains likely that the battle for the Tigers' last few bullpen spots will come down to the final days of camp. And if manager Jim Leyland knows how it's going to shake out, he's not saying.
"That would be totally wrong [to say there are four spots open]," Leyland said, after acknowledging that the team entered spring with three spots (Phil Coke, Octavio Dotel and Joaquin Benoit) accounted for.
Those three entered as a sure thing, with as many as seven other relievers competing for what amounts to four spots: Al Alburquerque, Brayan Villarreal, Luis Marte, Bruce Rondon, Luke Putkonen, Darin Downs and Kyle Lobstein.
"There's going to be a lot of talent in the bullpen. It's a matter of how you set it up, and that's not decided yet," Leyland said. "I can tell you this: Most of the bullpen has been decided, but not all of it. And certainly what hasn't been decided is how we're going to maneuver that bullpen."
The dilemma includes who will close, after Rondon was widely considered the frontrunner to take over the role but struggled early in spring. He's pitched better his last six outings, while Alburquerque has struggled in his last two.
As far as any upcoming cuts, Leyland said: "We have not even discussed when the next trimming of the roster will come."
Joey Nowak is a reporter for MLB.com. Follow him on Twitter at @joeynowak.& This story was not subject to the approval of Major League Baseball or its clubs.