Leyland making one last push to prepare players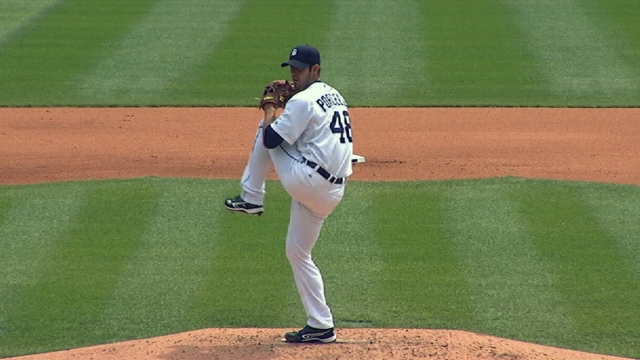 LAKELAND, Fla. -- When manager Jim Leyland said that the last week and a half of camp will go by quickly, with so much to do, he wasn't just talking about player evaluation. The Tigers are undertaking one final stretch to get their players ready for the season, through both fundamental work and full games.
Leyland put his pitchers through another round of fielding practice on Thursday afternoon, a drill that usually gets lost after the early days of camp. Moreover, he plans on having his position players run from home to third at game speed before their next home game, on Saturday.
"We'll have everybody run a triple," Leyland said. "That's a long way from home to third, and that's what you've got to be able to do. We'll do some things to loosen up before, but we will run one triple for endurance.
"I'm not being funny. We've talked about it before."
It's something Leyland says they've done. More often, though, they've run singles and doubles, then run from second to home.
As for playing time, Leyland plans on playing each of his regulars for nine innings three times before the team breaks camp. With that in mind, almost the full roster will make the two-day trip to Port St. Lucie and Jupiter on Sunday and Monday to face the Mets and Cardinals, respectively. The one exception will be Prince Fielder, who will play on Sunday but not Monday.
"You could conceivably go to Minnesota on Opening Day and play 12 innings," Leyland said.
Jason Beck is a reporter for MLB.com. Read Beck's Blog and follow him on Twitter @beckjason. This story was not subject to the approval of Major League Baseball or its clubs.