Fister's struggles not a concern -- yet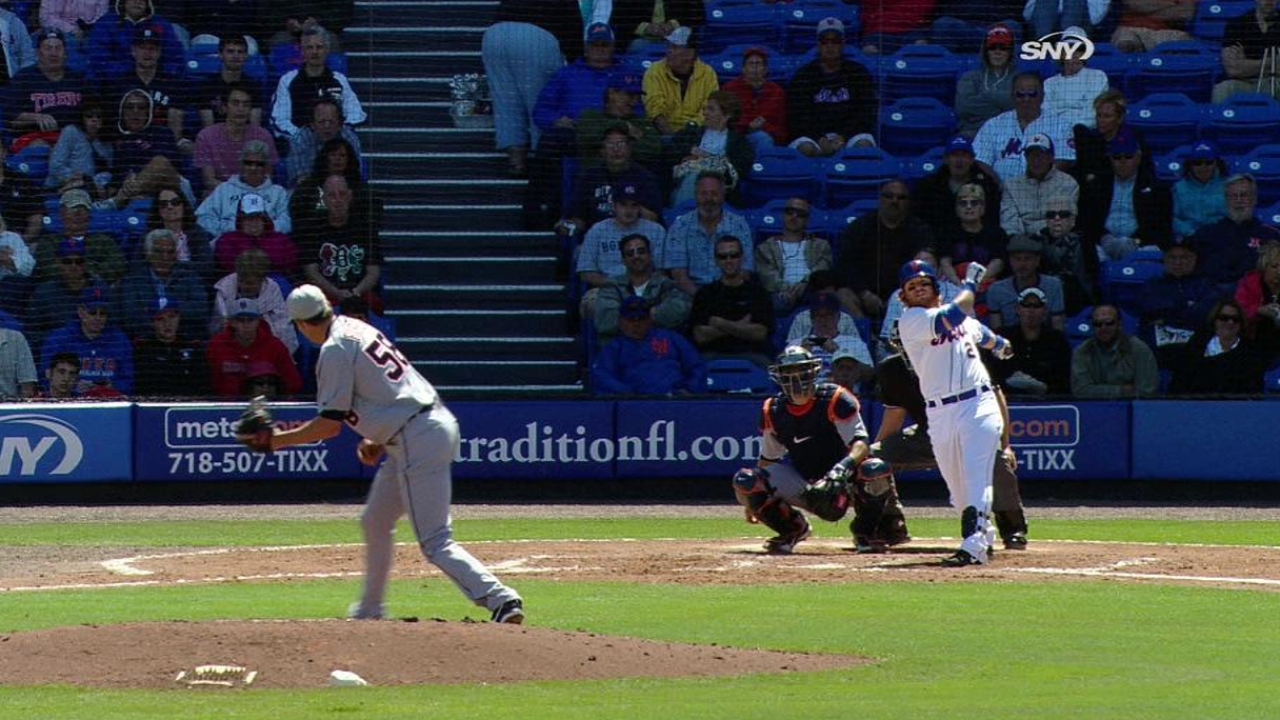 LAKELAND, Fla. -- While the rest of the Tigers rotation has been the focus of attention for most of camp, Doug Fister has quietly gone about his business of getting ready for the season. He wasn't coming off a stressful year of innings, he hasn't been working on a new pitch and he didn't go to the World Baseball Classic.
Now, however, his command struggles are becoming the biggest concern left out of the Tigers' starters. After giving up seven runs, two earned, on seven hits over 3 2/3 innings against the Rays on Tuesday, it's getting a little more attention.
It's not a big concern, manager Jim Leyland cautioned, but it's enough to get noticed.
"For some reason, his delivery and his release point have been all out of whack," Leyland said. "It was today, again."
Both Fister and catcher Alex Avila said his fastball command was the problem Tuesday. Fister said he feels comfortable with his changeup and curveball, and has been making progress with his cutter.
"That's the biggest thing for me -- finding the sinker consistency," Fister said, "and it's not there. It's been something that I've focused on and I'll continue to work on. It's just a feel thing. There are times when it's there and there are times when it's not, so it's just a matter of being consistent."
Fister's final pitch, which Luke Scott sent over the right-field scoreboard for a fourth-inning grand slam, fell into that category. It was supposed to sink down and away for a ground ball, but it stayed up enough for Scott to drive.
"He didn't make a bad pitch," Avila said, "but Scott put a good swing on it, and it stayed up a little bit more than I'm sure Doug wanted it to."
Whether the struggles are a rite of spring for Fister depend on how whether last spring was a change or an outlier. Fister struggled in his last spring with the Mariners in 2011, both with hit totals and run damage. His first camp with the Tigers, however, saw him go 4-0 with a 1.86 ERA, allowing 14 hits over 19 1/3 innings with five walks and 15 strikeouts.
Tuesday's damage bumped his spring totals to 17 runs, 12 earned, on 21 hits over 14 2/3 innings, with eight walks and 14 strikeouts.
"I think I'm ... on pace with where I've been in the past," Fister said, "but I'm not happy with where I'm at right now. This is frustrating. It's one of those outings you definitely learn from. Tomorrow's a new day. Yeah, it's a day off, but I'll be in here to get some work done."
Jason Beck is a reporter for MLB.com. Read Beck's Blog and follow him on Twitter @beckjason. This story was not subject to the approval of Major League Baseball or its clubs.