Leyland thinking about long-relief options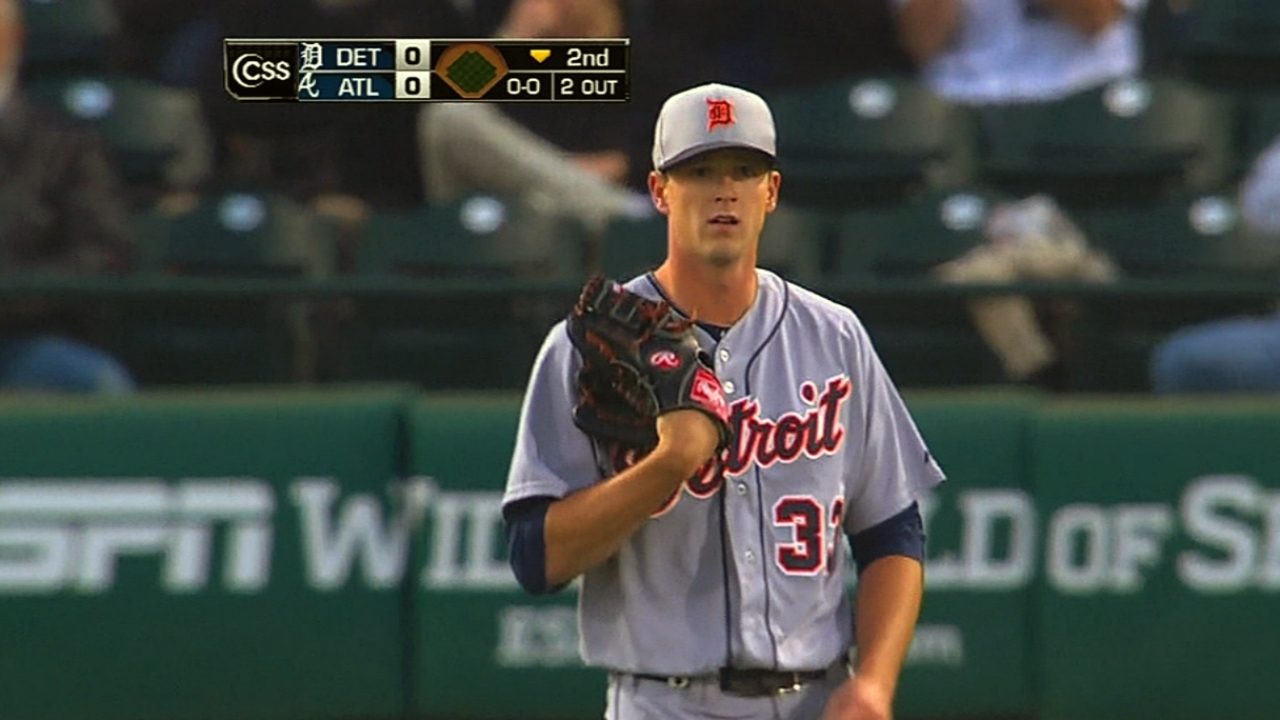 VIERA, Fla. -- The Tigers have enough setup and middle relievers to handle a closer-by-committee situation. That no longer appears to be an issue if they need to go that route. The lingering question for manager Jim Leyland is how they'll have to adjust the back end of their rotation in turn.
Leyland still needs to identify a long reliever, as he pointed out Monday, but he'd also like a second left-hander to complement Phil Coke. On Monday, at least, he seemed more worried about the long-relief portion.
It sounds like a trivial concern with as deep a rotation as the Tigers have, but there's a reason for it. As a Midwestern team that plays his first nine games outdoors in Minnesota and Detroit, the Tigers have to be ready for weather delays.
"If the big boys are throwing good as we get into the season, you don't worry about it quite as much," Leyland said. "But early on, when you have cold weather, you could have rain delays, you could have different things of that nature. We open up in Minnesota. We could have a snow delay, and, obviously, you don't want to risk anything particularly early on.
"I feel comfortable, but it's been a topic of conversation for sure."
The Tigers have plenty of relievers who can pitch more than one inning, Leyland said, but they have to factor in how many days that reliever will have to miss afterward before he can pitch again. Valuable long relievers, Leyland said, can pitch two or three innings and only need a day off. Others need multiple days.
Leyland noted the value of having a long reliever who can fill a situational role, something Zach Miner did in 2009 and Jason Grilli performed admirably in 2006.
"I've said that several times: I thought you really saw the value of that type of guy in 2006 [with Grilli]," Leyland said. "You heard about [Joel] Zumaya and [Fernando] Rodney and [Todd] Jones, but Jason Grilli was a big key in that, because he took some innings when we needed it, he got some big outs when we needed it. He was that type of guy, real valuable. Those guys are worth their weight in gold."
If Drew Smyly loses out to Rick Porcello for the open rotation spot, team president/general manager Dave Dombrowski has already said he'll be considered for a bullpen spot. His success against lefties this spring and last summer would seemingly set him up to fill two roles with one spot. That said, Leyland also added he'd prefer to call up a pitcher from the Minor Leagues for a spot start rather than slot in a long reliever.
Darin Downs, meanwhile, has been working on a changeup to better his effectiveness against righties, with mixed results this spring. Leyland, however, made an observation without mentioning names that the bigger priority for him with a left-handed reliever is to get left-handed hitters out.
Jason Beck is a reporter for MLB.com. This story was not subject to the approval of Major League Baseball or its clubs.