Smyly struggles with offspeed pitches vs. Nats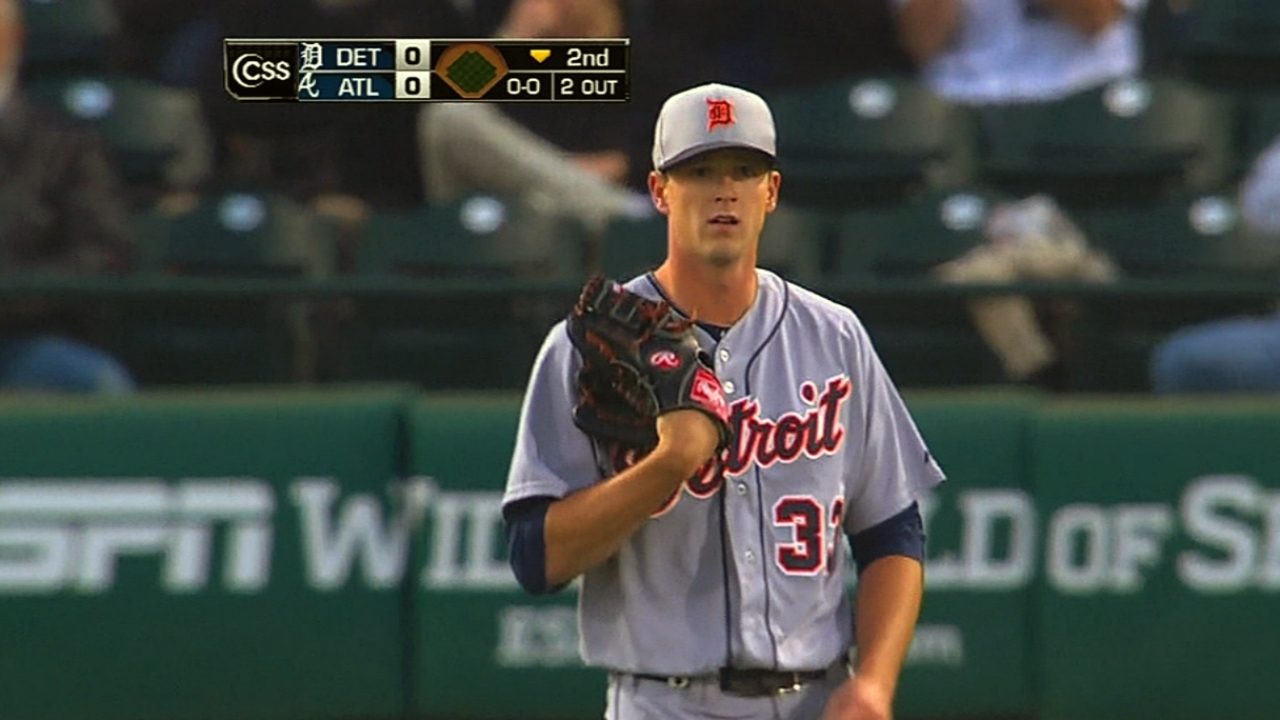 LAKELAND, Fla. -- Drew Smyly struck out five of the 12 hitters he faced through his first three innings, changed speeds effectively and looked as he has for most of this spring.
Once the offspeed pitches started hanging, the bottom fell out in a hurry.
"I was in a good little groove," Smyly said, "and then next thing you know, like six pitches into the [fourth] inning, it was too late."
Instead of the 0-2 counts Smyly was enjoying for most of the first three innings, the Nationals were hitting Smyly's first or second pitch. Tyler Moore homered on a 1-0 pitch down the left-field line. Ian Desmond just missed doing the same, settling for a double off the wall in left-center on the same count.
"He got the ball up a little bit and paid for it," manager Jim Leyland said.
He had fared much better with his offspeed pitches over his previous four starts. One bad outing won't nullify that. Plus, if the Tigers stay on their current pitching order, Smyly will get another shot at the Nationals in his next start Friday. Still, Smyly wasn't happy with himself over it.
"They were hacking, and I was throwing it up," Smyly said.
Jason Beck is a reporter for MLB.com. Read Beck's Blog and follow him on Twitter @beckjason. This story was not subject to the approval of Major League Baseball or its clubs.