Rondon strikes out side after brief loss of control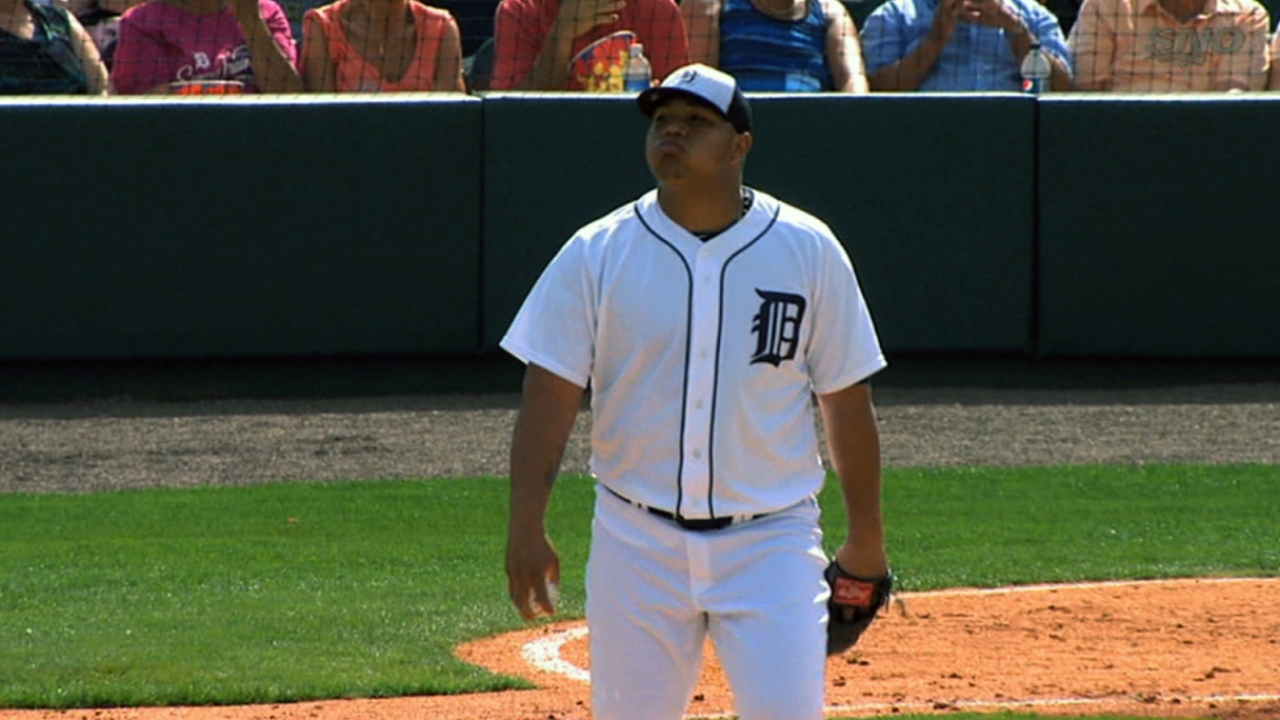 JUPITER, Fla. -- Two days after tossing his first 1-2-3 inning of the spring, right-hander Bruce Rondon delivered his fourth consecutive scoreless outing Saturday afternoon in a 3-0 win against the Cardinals.
Tigers manager Jim Leyland remained adamant afterward that a decision on the team's closer will still go down to the wire and probably won't happen until the end of Spring Training.
"When I'm convinced that we have one," Leyland said, "we'll have a closer. Somebody will close games."
Rondon, ranked by MLB.com as the Tigers' No. 2 prospect, struck out the first two batters -- Oscar Taveras and Ty Wigginton -- swinging before throwing seven consecutive balls in his fifth-inning appearance.
Pitching coach Jeff Jones visited the mound to speak with Rondon, who proceeded to strike out Ronny Cedeno on a full count with Tony Cruz at first.
"He told me I was moving my body a little bit too fast and just to calm down a little bit," Rondon said through a translator.
"You can't get the third out before you throw a pitch," Leyland told Rondon upon his return to the dugout.
Two of Rondon's strikeouts came via his breaking ball, but fans cheered when the 22-year-old reached 100 mph on a fastball.
Christina De Nicola is a contributor to MLB.com. This story was not subject to the approval of Major League Baseball or its clubs.