Leyland has more chances to see Rondon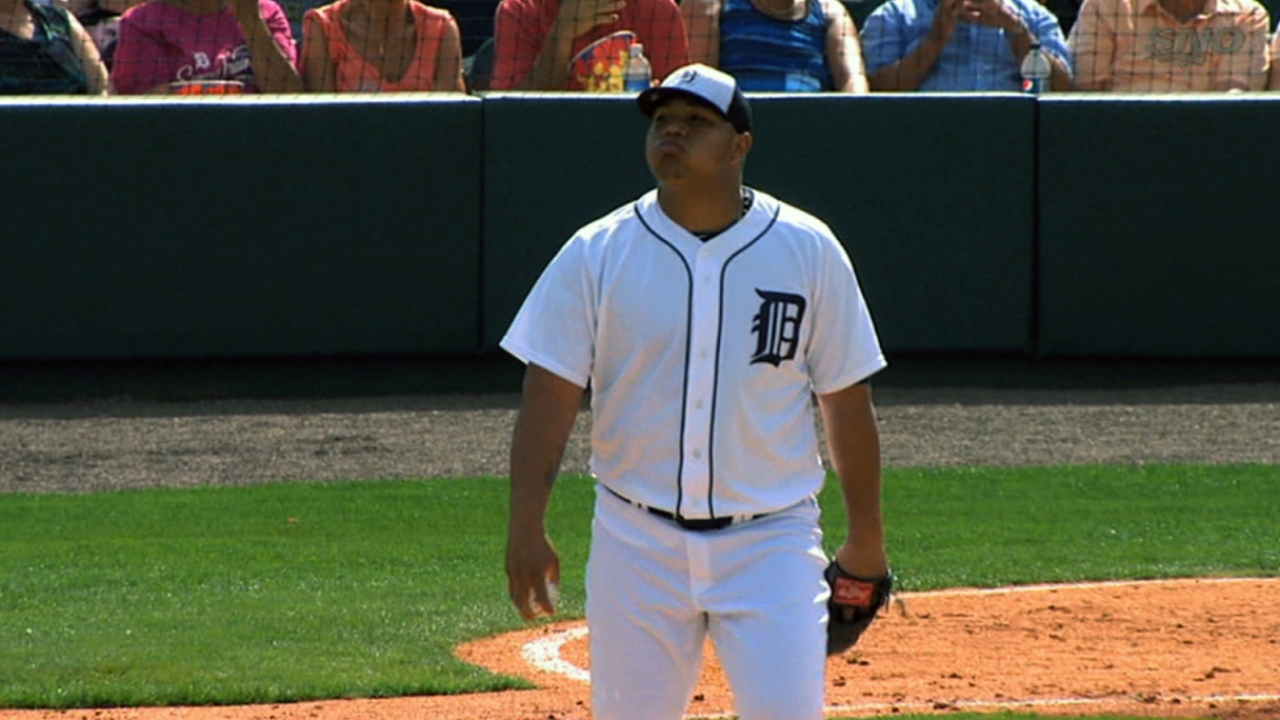 LAKELAND, Fla. -- Bruce Rondon, the Tigers' rookie closer contender, is scheduled to pitch Saturday and again Monday as the Spring Training clock continues ticking and Jim Leyland needs to make a decision.
"He's got all the equipment, and that's what it takes," Leyland said. "But you can't make the team by default. You've got to go out and pitch. ... "He's definitely shown some progress. We're going to be running him out there. We've got a couple of weeks left.
"You can't just throw hard," Leyland continued. "You've got to have pitching ability. You've got to have an idea what you're doing. If you throw 100 mph five times in a row, you become 'Iron Mike.'"
Jim Hawkins is a contributor to MLB.com. This story was not subject to the approval of Major League Baseball or its clubs.