Tigers likely to stay course with closer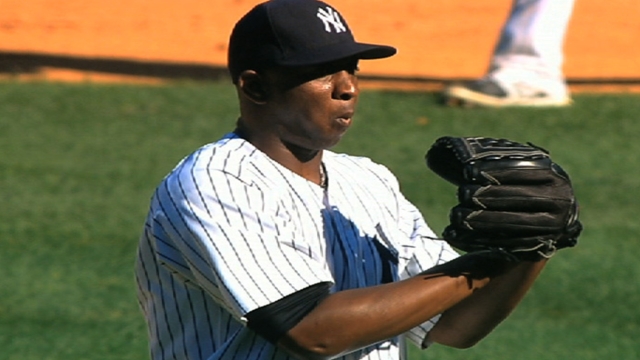 LAKELAND, Fla. -- Jose Valverde is working out and throwing in the Dominican Republic, waiting for a situation with a team needing a closer, his agent told MLB.com. However, there are no indications the Tigers are considering changing course with their closer situation.
Agent Scott Boras told MLB.com in a phone interview that Valverde was throwing for scouts in his native country and throwing his fastball at his regular-season velocity of 93 mph. If so, that might ease concerns among teams that his fastball velocity of 91-92 mph during the postseason was a sign of a downward trend.
Boras said Valverde, who will turn 35 on March 24, could be ready in time for the start of the season or soon after, but he admitted he would have to get into a team's camp in the very near future to be ready for Opening Day. No deal appears to be imminent.
Unless something changes, no deal is coming from the Tigers, who have said from the start of the offseason to as recently as about a week ago that they would not be bringing back Valverde. Rookie Bruce Rondon threw his first perfect inning Thursday against the Mets in his bid to claim a share of the closer's job. Detroit could give him the job outright or use him in a closer-by-committee situation.
The Tigers could also look outside the organization for relief help, and team president/general manager Dave Dombrowski said Wednesday he had been getting an uptick of calls from teams on trade activity. Detroit's decision on a closer, though, seems likely to linger until the final days of camp.
Jim Hawkins is a contributor to MLB.com. This story was not subject to the approval of Major League Baseball or its clubs.