Rondon showcases slider in efficient outing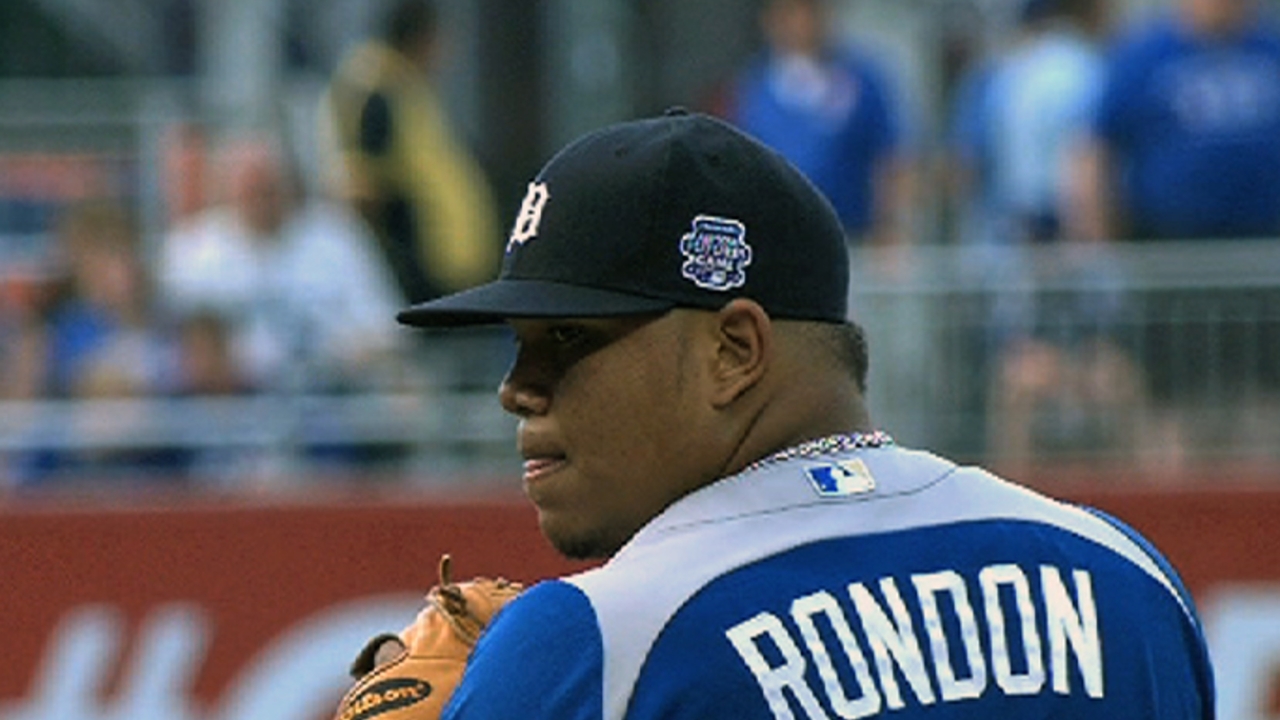 PORT ST. LUCIE, Fla. -- Tigers right-hander Bruce Rondon turned in his best outing of the spring during the ninth inning of Detroit's 9-1 victory over the Mets on Thursday afternoon at Tradition Field.
It took just 12 pitches -- eight strikes -- for him to retire three batters, notching his third consecutive scoreless appearance. Rondon induced a groundout to short, a strikeout swinging and a flyout to right field against a pinch-hitter and a pair of defensive replacements.
"Today I thought my slider was the best that it has been all spring," Rondon, ranked by MLB.com as the Tigers' No. 2 prospect, said through a translator. "I felt very confident with that pitch, and the catcher gave me the pitch I wanted to throw and it made it even better."
Facing the Mets for the fourth time in 11 days, Rondon tried to mix his pitches more. He threw a 99-mph fastball inside, something that pitching coach Jeff Jones has emphasized.
In his previous six outings, Rondon had struck out nine batters in 5 2/3 innings, but had also allowed three runs on nine hits and walked five for a 4.76 ERA.
The 22-year-old, who can reach triple digits with his fastball, is in his second big league camp. Rondon could not only make the Opening Day roster, but also earn closing duties.
"He had pretty good command, threw a couple of swing-and-miss breaking balls," said Tigers manager Jim Leyland, who was impressed with Rondon's secondary pitches. "It was a nice outing."
Christina De Nicola is a contributor to MLB.com. This story was not subject to the approval of Major League Baseball or its clubs.